To bring up your events to life and motivate your staff, we have a multitude of original indoor and outdoor activities available in our region.
Caen la mer offers many leisure activities :
The Festyland amusement park, the largest theme park in Normandy,
Sporting activities such as paintball, accrobranching, Tag archery, Golf, climbing, horse riding, laser game, futsal… but also karting if you fill thrills !
In Caen la mer, there is indeed the sea ! You can take advantage of numerous water sport activities such as sand yachting, kayaking, canoening, jet skiing, long coasting, paddle, catamaran… as well as electric and pedal boats … on the Orne.
Create originality ! Discover Caen and its territory on a Segway… or let yourself be taken on an unforgettable ride in a side car or helicopter !
With a background of history or culture…, carry out your investigation by participating in a murder party, a hunting for clues, a treasure hunt in Caen or an escape game.
But also museums, cinemas, bowling alleys, ice rinks, aquatic centres, SPA, theatres…
Our event planners are able to offer you a multitude of original activities :
Discovery tour :
Take a tour on tour, by bike, in a Quad, in a buggy, in a Segaway, in a 2CV or collector's car (Jeeps…)… hikes, rallies, treasure hunts, murder parties… with historic themes (D-Day, William the Conqueror…).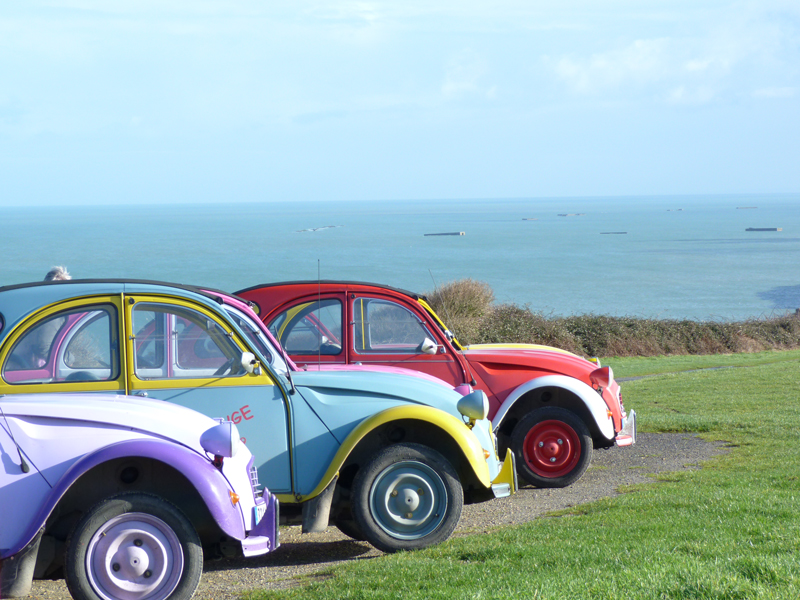 Team Building & Incentive :
Creative & artistic activities or initiations, in the form of workshops (cooking, giant puzzle, œnology, photos perspectives…).
Challenges (photography, videos game, raft-building…) but also sport competitions (moutain biking, land sailing, karting race, sand yachting….) and also thematic challenges ( Vikings Game, Kholanta Games…).
As well as Olympics (Beach challenge…) or tournaments (Beach soccer, volleyball…).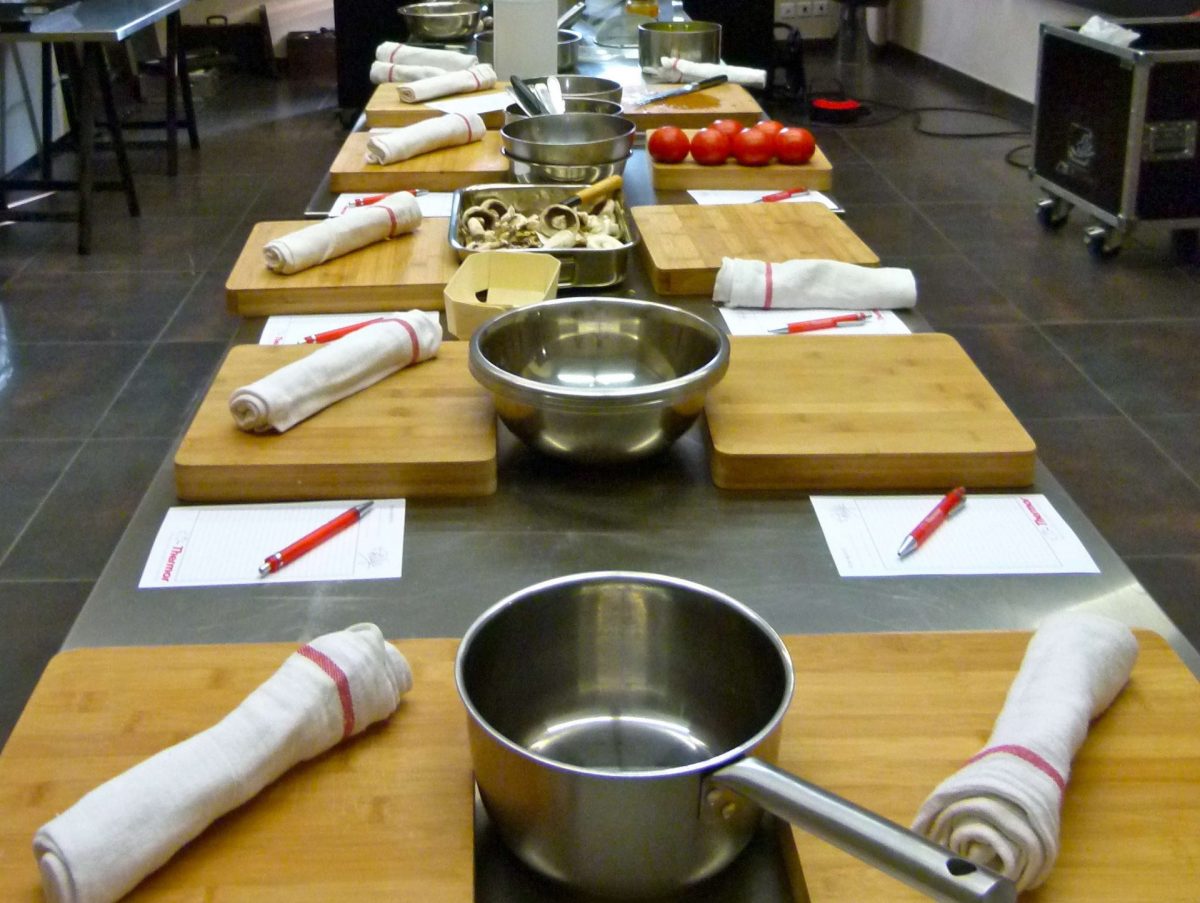 Entertainement :
Themed quizzes and blind test (Normandy, music…), investigations, challenges (59′ chrono)…
Themed evenings (vikings, casino, Normandy, cinema…) but also dance evenings with DJ or orchestra…
Strolling artists (magician, caricaturist, fake waiters, dancer bubble…).
Animations game (video games, wooden games…), digital (foot wall…) or photos (photo call, selfie terminals…) to animate and immortalize your event.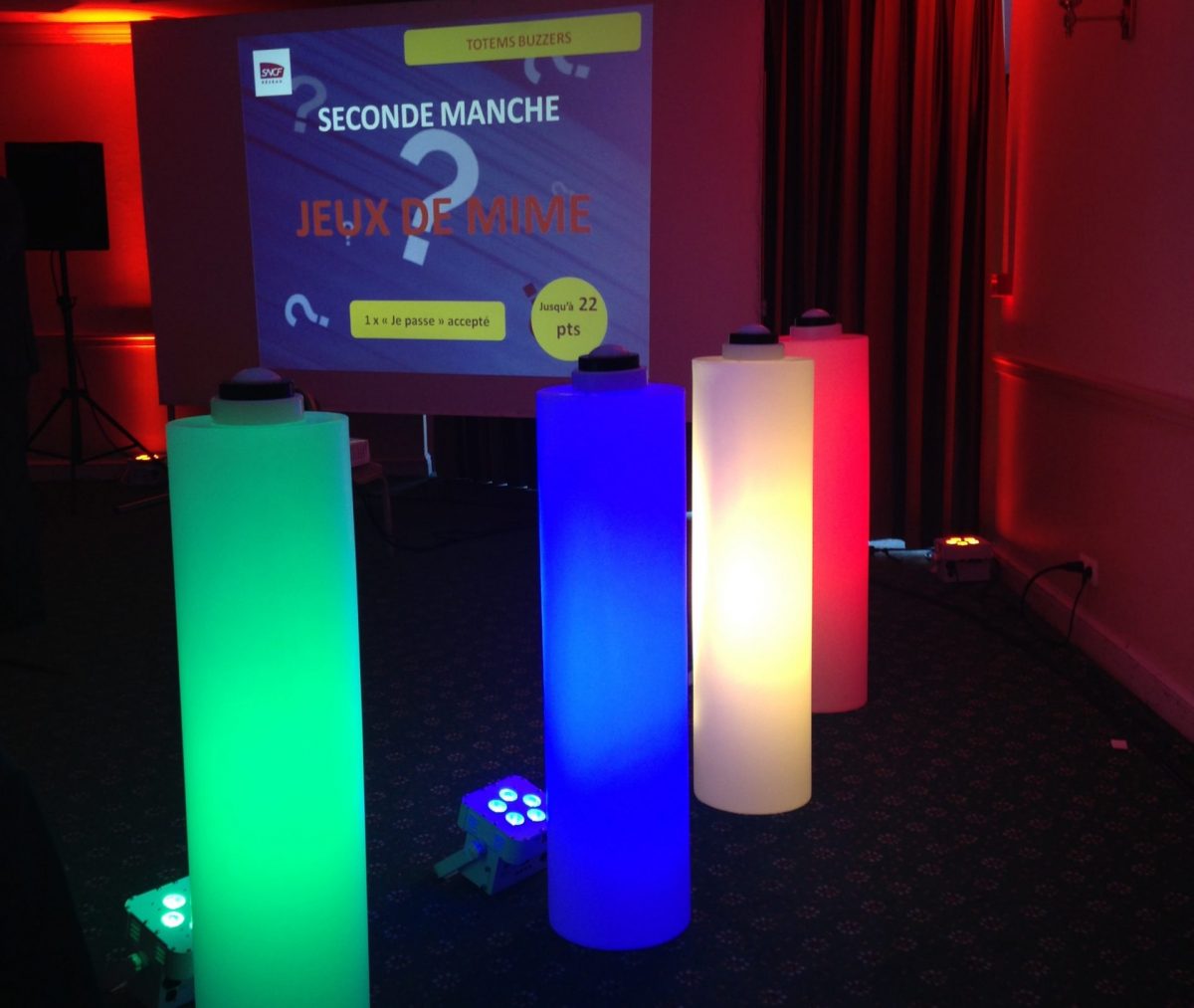 Discover the list of available activities, you will be amazed and delighted !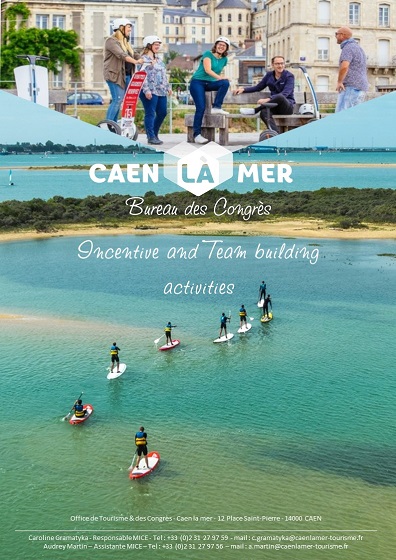 Activities flyer
Discover the list of leisure activities,
incentives & team building in our
activity flyer

For any information request,
contact the Convention Bureau.