An easily accessible destination in the heart of Normandy!
Access to Caen-la-Mer is easy, thanks to a diverse, high-quality transport network. For our national and international visitors, everything is taken care of to make getting here easier. Caen Carpiquet Airport runs flights to almost 30 national and international destinations.
Get go to Caen la mer
By car
Caen la mer's road network is based on a ring raod (27 km) and 16 interchanges connected to 3 freeways (A13-A84-A88) et 1 national road (N13).
A13 : Paris – Caen (240 km – 2h30)
A84 (free) : Rennes – Caen (170 km – 1h30)
A28-A88 : Le Mans – Caen (165 km – 1h45)
N13 : Cherbourg – Caen (130 km – 1h30)
FLIXBUS and BlaBlaBus : Daily departure frome Paris and other French cities to Caen and Ouistreham Riva-Bella.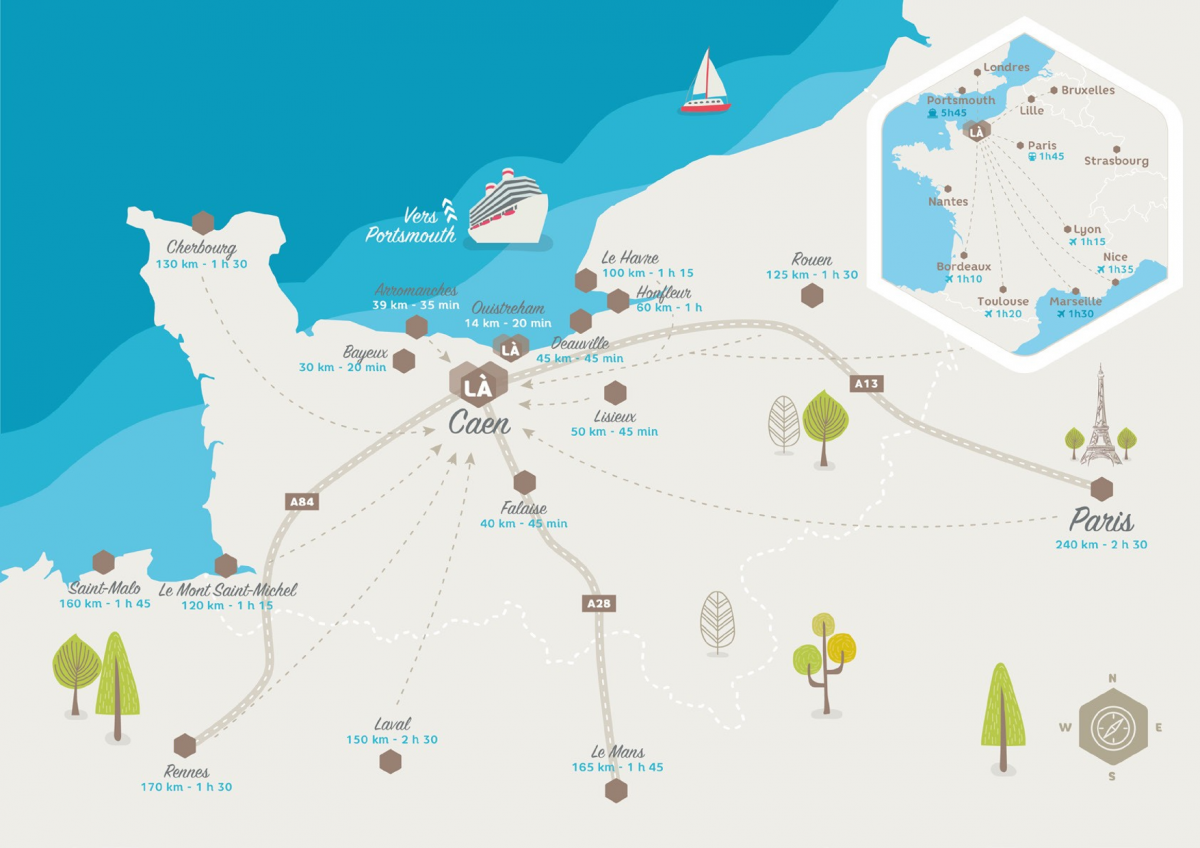 TRAVEL TIME BY CAR

Le Havre : …………………………. 1h00
Rouen : …………………………….. 1h30
Le Mans ou Rennes : ……….. 1h45
Paris : ……………………………….. 2h30
Tours ou Angers : …………….. 2h30
Chartres ou Amiens : ………. 2h40
Nantes : …………………………… 3h00
Lille : ………………………………… 3h45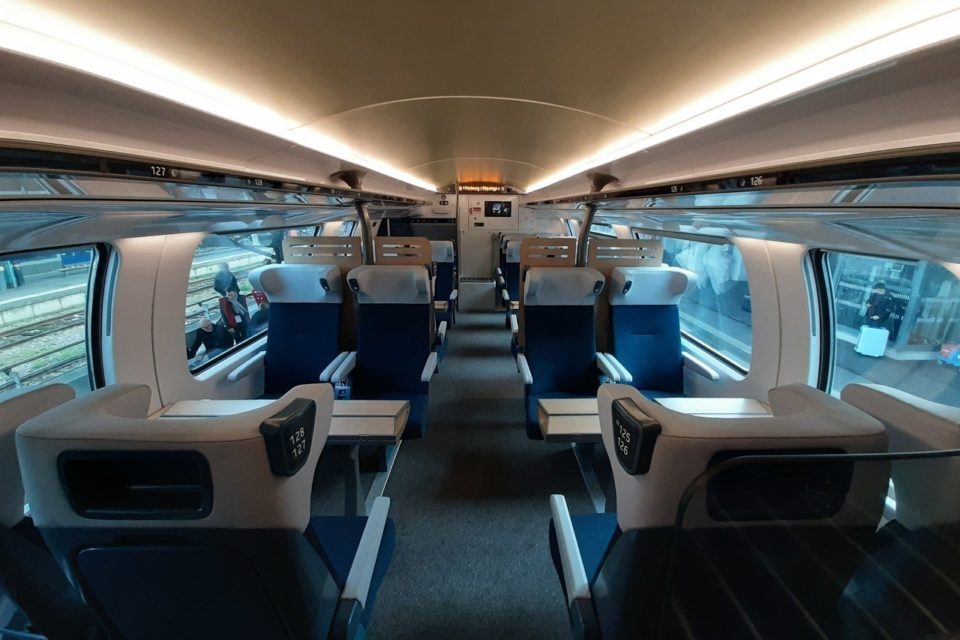 By train
Caen Railway station : 53 rue de la Gare – CAEN
Paris Saint-Lazare to Caen – 2 hours (Paris /Cherbourg Line).
Tél. : 36 35 (0.34€/min) ou www.ter.sncf.com/normandie
To get to the railways station to the city centre of Caen : lines T1,T2 et T3 – twisto


By plane
Caen-Carpiquet airport : Route de Caumont – CARPIQUET
Tél : + 33 (0)2 31 71 20 10 – www.caen.aeroport.fr
Caen-Carpiquet airport, the first airport in Normandy, is located 10 minutes from the center of Caen. A regular shuttle bus twisto, line 3, connect Caen city center every 15 minutes.
2 European companies européennes are present at the airport : AIR FRANCE – VOLOTEA
Caen-Carpiquet airport offers nearly 30 national and international destinations via the hub* or by direct flight : Marseille, Nice, Toulouse all year round, as well as Corsica (Ajaccio, Bastia, Calvi, Figari) from avril to October.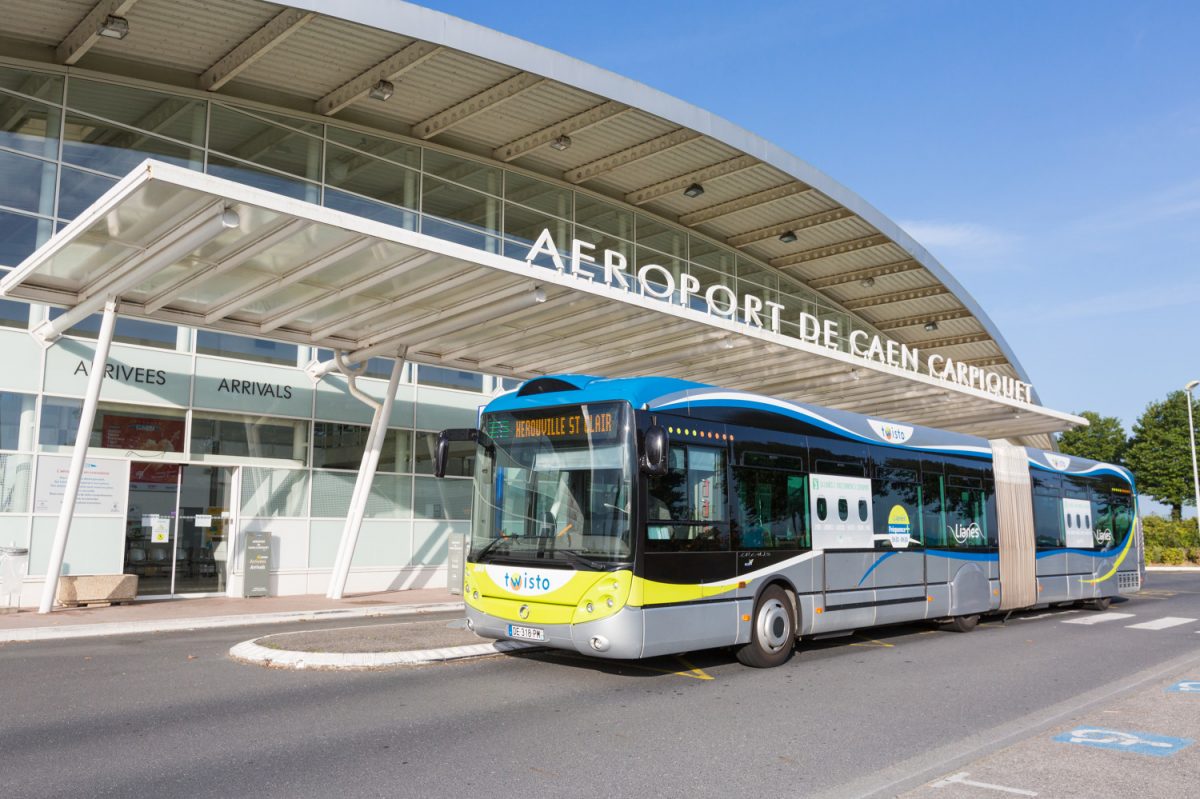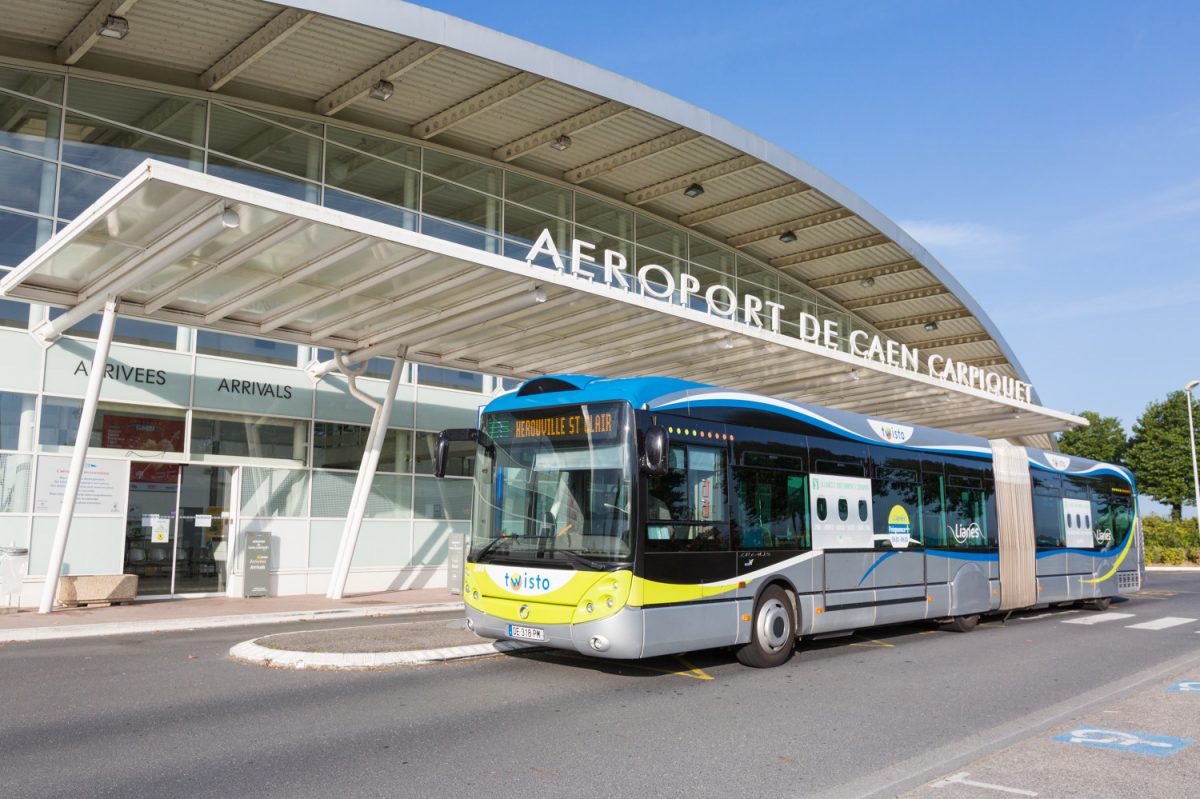 List of destinations * :
Ajaccio
Amsterdam
Bastia
Biarritz
Bologne
Bordeaux
Brest
Bruxelles
Calvi
Figari
La Rochelle
Lille
Lyon
Marseille
Metz-Nancy
Milan
Montpellier
Nantes
Nice
Pau
Poitiers
Prague
Rome
Strasbourg
Toulouse
Venise
Vienne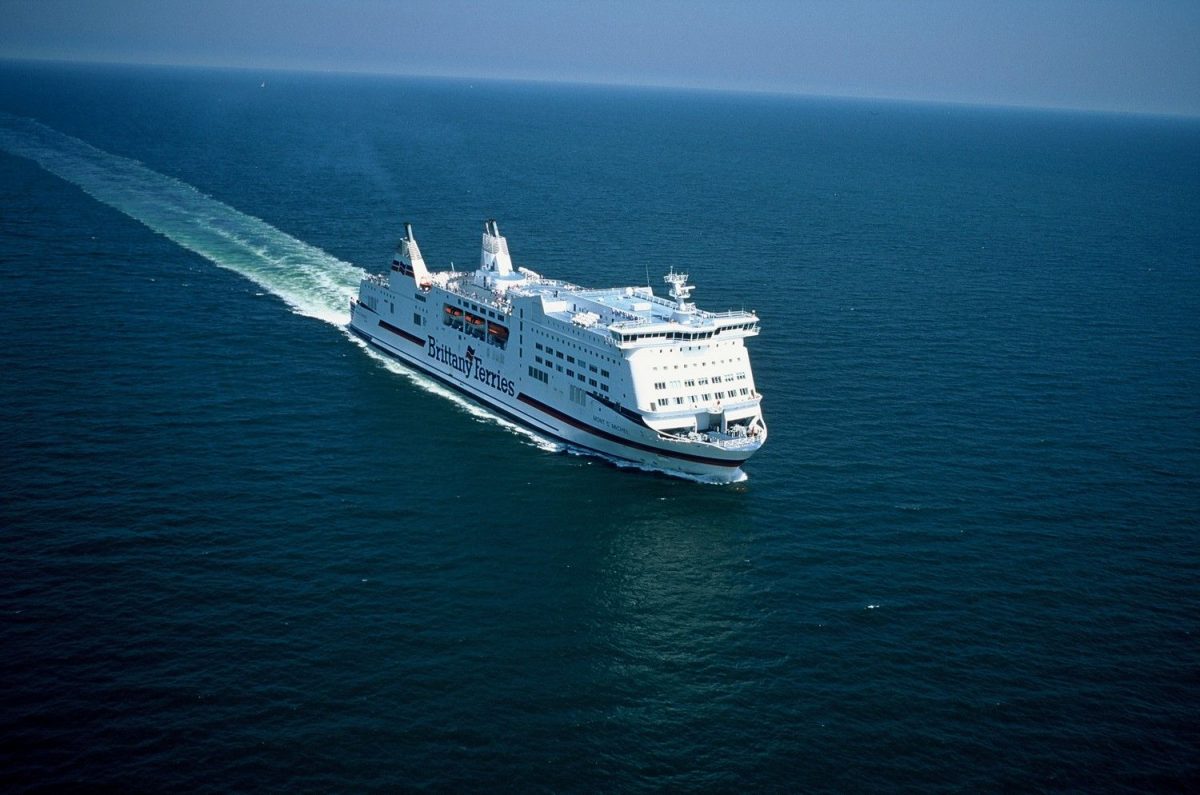 en bateau
BRITTANY FERRIES : Avenue du Grand large – OUISTREHAM
Tél. : 0(2) 98 24 47 01 – www.brittanyferries.fr
From the Ouistreham ferry terminal, located 15 minutes from Caen, Britanny Ferries company aprovides daily connections between Ouistreham and Portsmouth in England (crossing time : 6 hours). Transfer to London.
Caen – Ouistreham by bus : line 12 et line « gare maritime express » – twisto
Search your itinerary with Atoumod
Getting around Caen la mer
Twisto, the Caen la mer urban network

TWISTO : Tél : + 33 (0)2 31 15 55 55 – clients@twisto.fr – www.twisto.fr
Caen la mer has a very complete public transport network with twisto, for your travels on the territory :
– T1 : HEROUVILLE • Saint-Clair > IFS •Jean Vilar
– T2 : CAEN • Campus 2 > CAEN • Presqu'île
– T3 : CAEN • Château-Quatrans > FLEURY • Collège Hawking
For your participants, Twisto and the Convention Bureau have set up a convention pass
TWISTO also offers other means of transportation :

Download the "Twisto" application on your smartphone, to facilited and optimize your journeys
By taxi or Car with driver
If you need a driver or to rent a car for you transfers (airport – train station) or to reach your destination (congress venue, hotels…), find the list of your private transports here : Transports.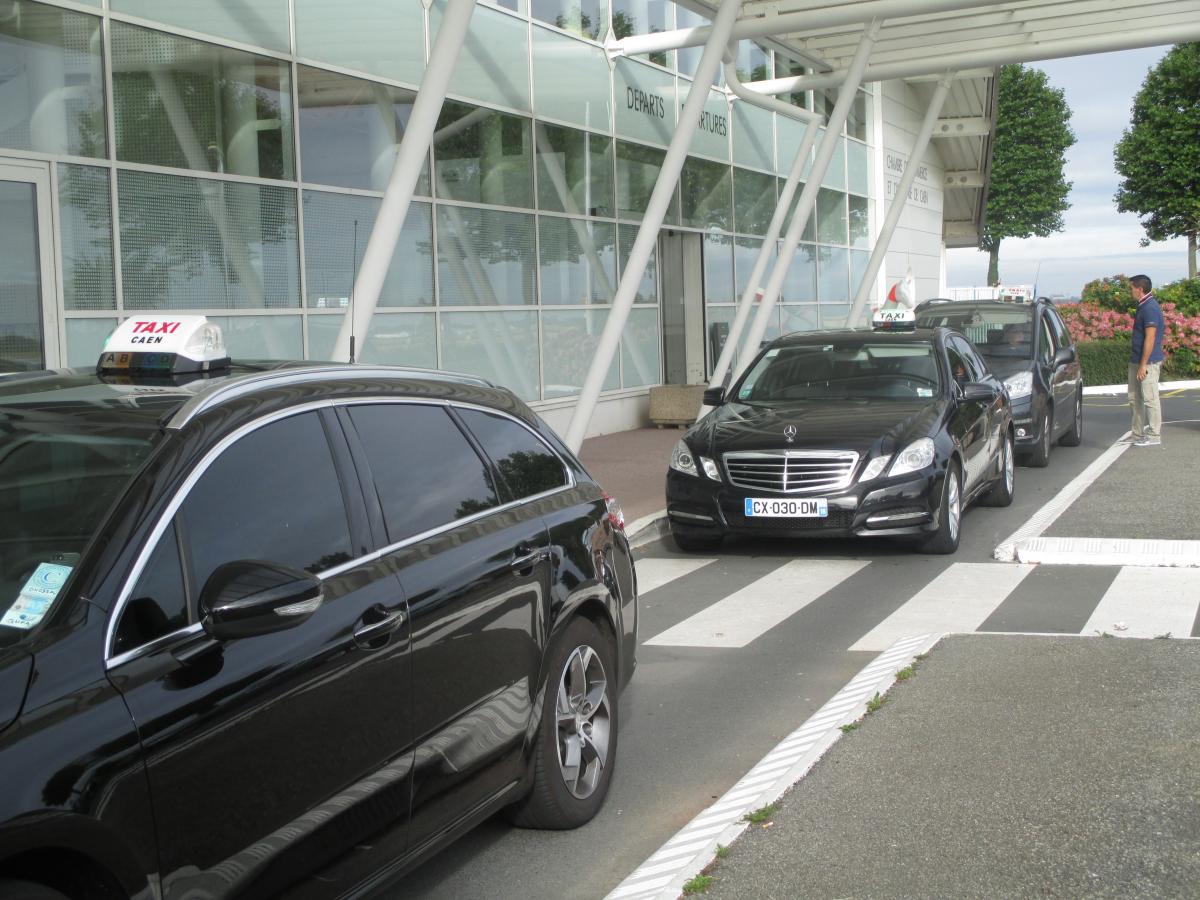 For your participants, book cabs in advance, with the company Taxis Abbeilles.
To order a cab 24/7, download the "Taxis Abbeilles Caen" application.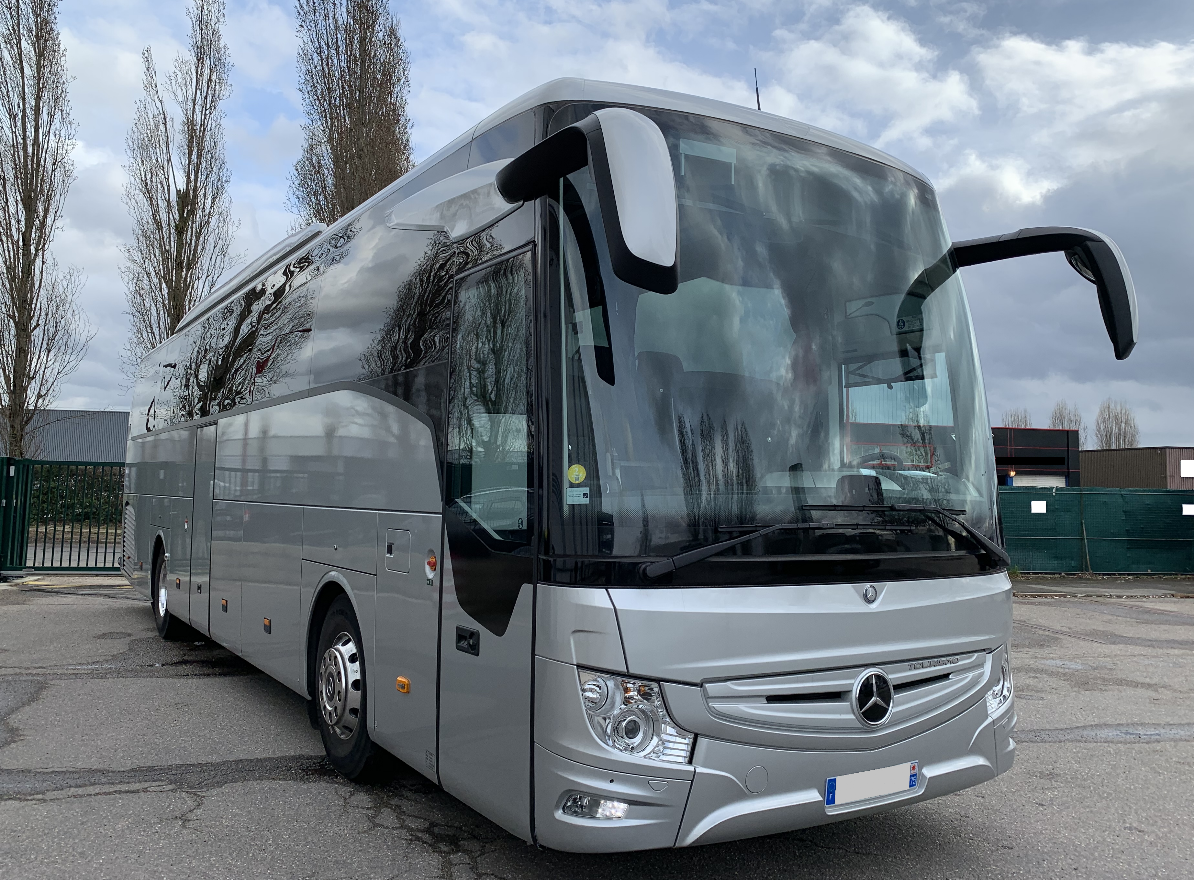 By tourist coaches
organize the transfers and the movements of your congressmen in tourist coaches with our companies of transport in tourist coaches :
By helicopter
Heli Evenements offers airport transfers. A VIP service between Charles de Gaulle Airport and Normandy allows you to benefit from a welcome at the descent of your plane and a direct transfer by helicopter to your final destination (hotel…).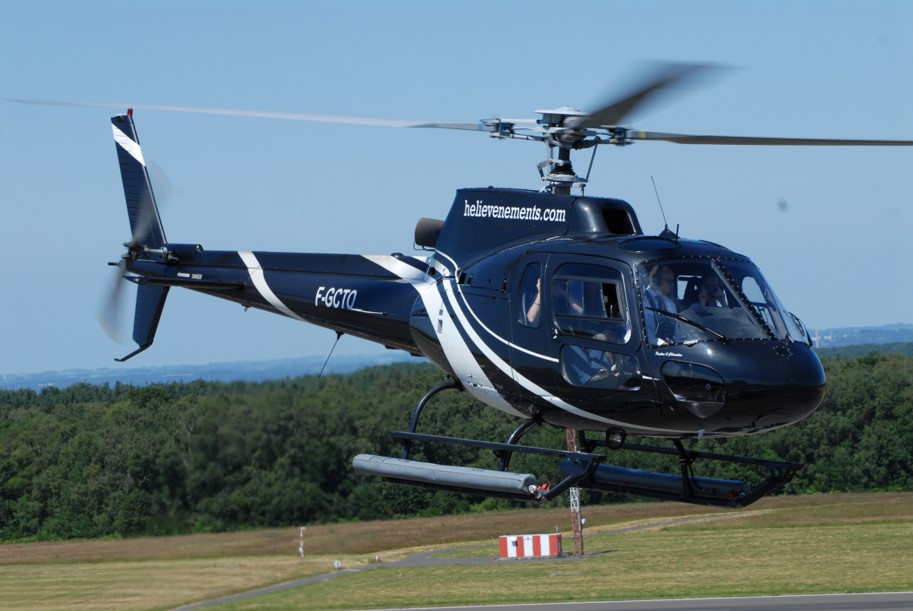 stationnement
In Caen, on-street parking is chargeable between 9:30 a.m. and 12:30 p.m. and between 2 p.m. and 7 p.m. Find here all the useful information on parking (prices, location of car parks, free zone …), on good parking plans, on electric vehicle charging zones … More information on https://caen.fr/stationnement
Paid parking in downtown Caen :
Underground car parks
2 600 spaces are available in 7 underground parkings lots :
République : 3 place de la République – 527 places
Paul Doumer : 7 rue Paul Doumer – 212 places
Gardin : Place Gardin – 345 places
Château : 60 avenue de la Libération – 290 places
Résistance : 1 place de la Résistance – 370 places
Hôtel de Ville : 16, Place Guillouard – 350 places
Les Rives de l'Orne : 8 rue Rosa Parks – 450 places
surface parking :
Parking Courtonne : Place Courtonne – 150 places
Parkings Vendeuvre Nord et Sud : Quai Vendeuvre – 316 places
Parking de la presque'île : entre la rue Dumont d'Urville et l'avenue Victor Hugo – 105 places
Parking Gare de Caen – Effia : 20 av Pierre Mendès France – 580 places
Apy your parking remotely with the PayByPhone application
Park and ride car parks in Caen
Parc des expositions car park
Park and Ride car parks : located less than 15 minutes from the city center, the Park and Ride car park offer direct access to buses.
More information on : https://caen.fr/parkings-relais
Parking for coaches
In Caen, in the city center :
Place Courtonne
Cours Montalivet (access code to be requested from the group service of the tourist Office)
Rue du Carel
Rue de Geôle
Rue Gémare in front of Quatrans hotel
Cours du château
Rue Albert Sorel, next to the Congress Center
In Caen, outside:
Mémorial de Caen
Colline aux Oiseaux
Boulevard Georges Pompidou, next to Michel d'Ornano stadium (except on match days)
Parking relais du Parc des expositions (except for events)