Access to Caen-la-Mer is easy, thanks to a diverse, high-quality transport network. For our national and international visitors, everything is taken care of to make getting here easier. Caen Carpiquet Airport runs flights to almost 30 national and international destinations.
Caen Carpiquet airport is the leading airport in Normandy with more than 300 000 passengers. It is located 10 minutes from downtown Caen, linked by regular shuttle bus.
2 European companies are present at the airport : AIR FRANCE and VOLOTEA.
Caen-Carpiquet airport offers nearly 30 national and international destinations  via the Lyon hub * or by direct flight. Marseille, Nice, Toulouse all year round, as well as Corsica (Ajaccio, Bastia, Calvi, Figari) from April to October.
List of destinations * : Ajaccio, Amsterdam, Bastia, Biarritz, Bologne, Bordeaux, Brest, Bruxelles, Calvi, Figari, La Rochelle, Lille, Lyon, Marseille, Metz-Nancy, Milan, Montpellier, Nantes, Nice, Pau, Poitiers, Prague, Rome, Strasbourg, Toulouse, Venise, Vienne…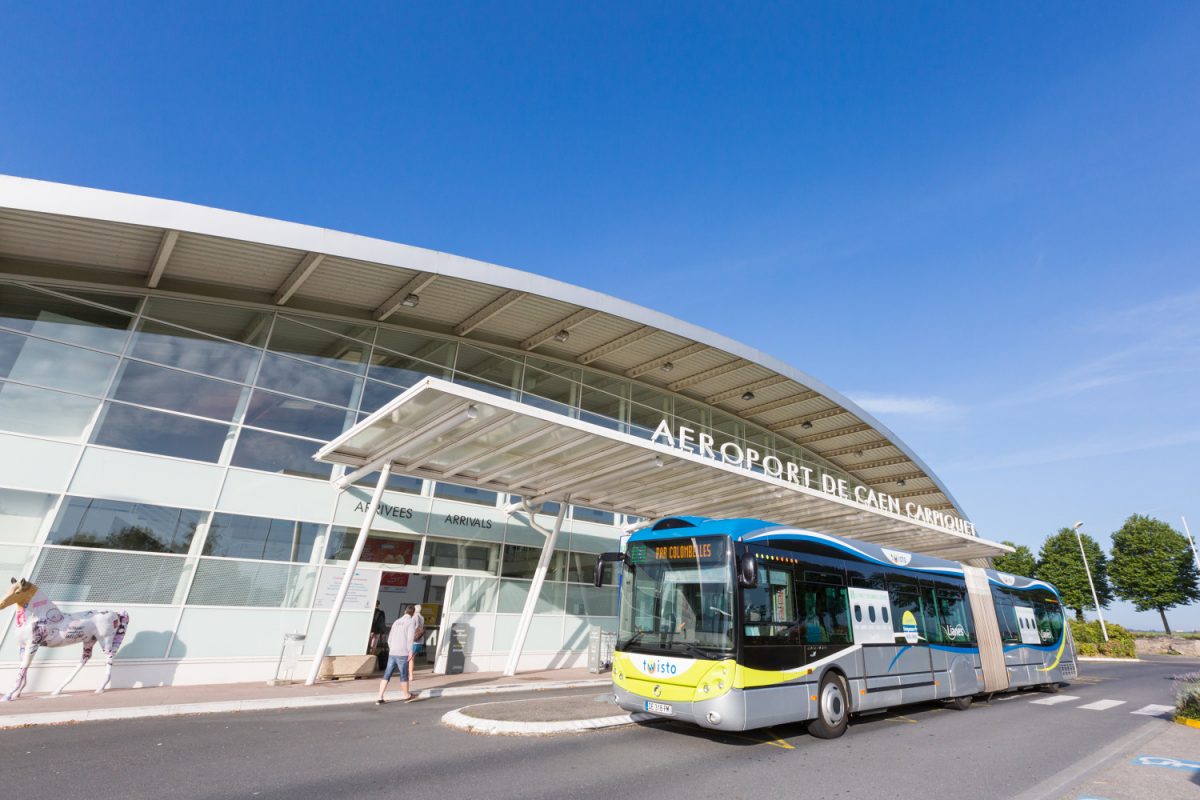 Brittany Ferries provides daily crossings from Caen-Ouistreham to Portsmouth. Ouistreham ferry terminal is located 15 minutes from Caen.
Motorways : drive to le Havre or Alençon in about 1 hour. Reach Rouen, Cherbourg and Chartes in less than 90 minutes. Rennes, le Mans are about 2 hours away. Paris, Angers, Amiens and Tours can be reached in less than 2 1/2 hours.
Train connect Caen to Paris Saint Lazare station in under 2 hours.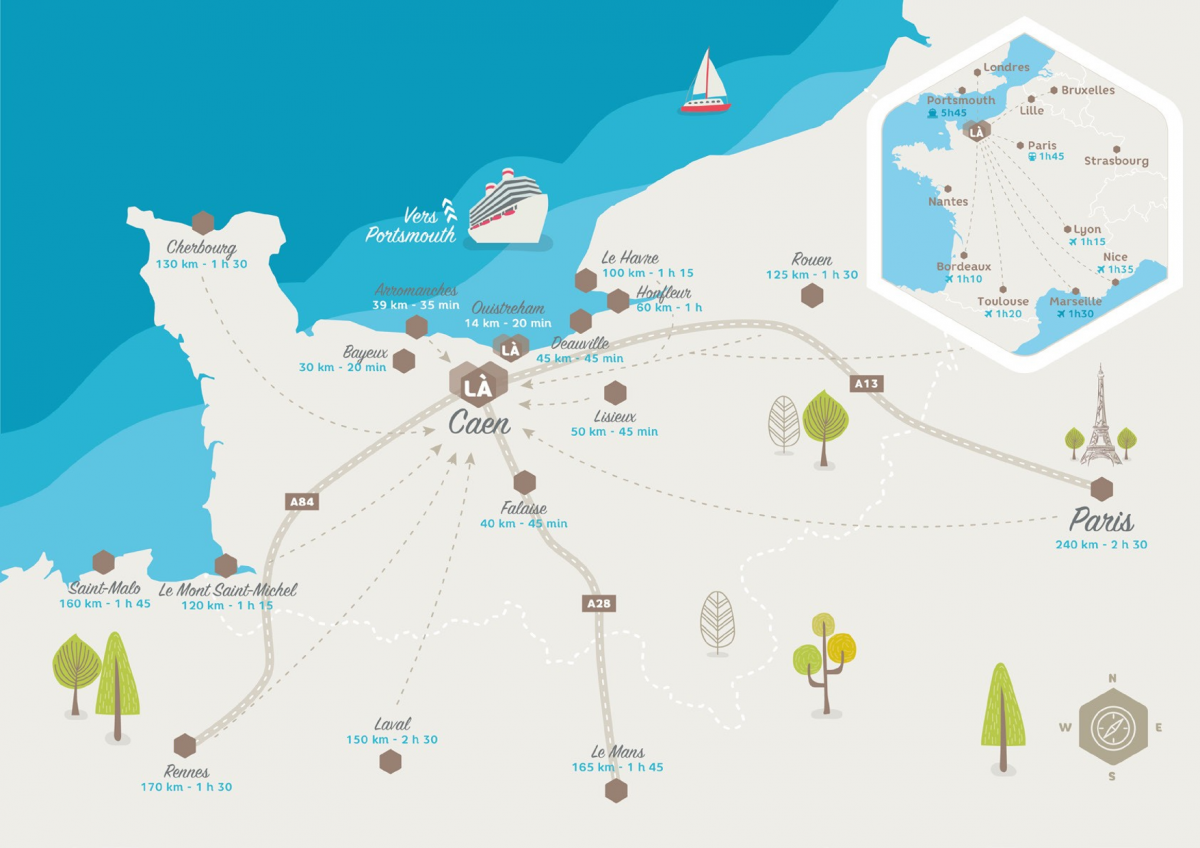 By air, by sea, by road or rail : all roads lead to Caen !