Caen enjoys an exceptional central location if you want to go and visit the rest of Normandy : from Rouen to Mont Saint-Michel, via Honfleur, the D-Day landing beaches, Bayeux, Deauville and Suisse Normande…
CAEN, AN EXCEPTIONAL CENTRAL POSITION
Just two hours from Paris, Caen is the perfect starting point for visiting Normandy!
The fine sandy beaches of Ouistreham Riva-Bella in Lion-sur-mer, just 10 km from Caen.
The medieval city of Bayeux, home to the famous Bayeux Tapestry (20 minutes).
The Côte Fleurie is home to Cabourg (30 minutes), Deauville andTrouville (45 minutes), the seaside resorts of the Belle-Epoque period, and also Honfleur with its charming marina (50 minutes).
Falaise and the Castle of William the Conqueror, birthplace of the Duke who became king (30 minutes).
The pays d'Auge with its postcard landscapes of Normandy and the picturesque village of Beuvron-en-Auge (30 minutes).
The green and hill landscapes of Swiss Normandy (30 minutes).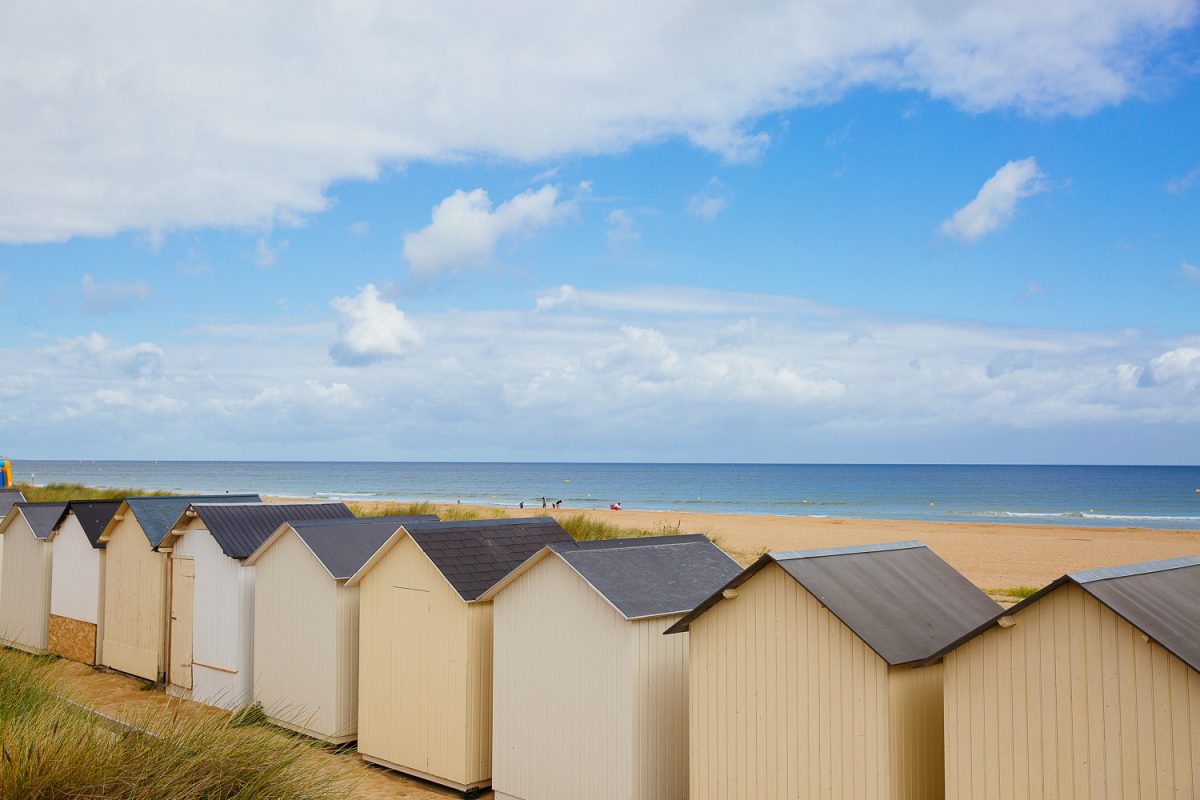 The D-Day Landing Beaches: the Pegasus Bridge, the artificial harbor of Arromanches (40 min), the American Cemetery in Colleville-sur-mer (45 min) or the impressive site at the Pointe du Hoc (50 min).
Lisieux and its unique sanctuary, the Sainte-Thérèse Basilica (45 minutes).
The Mont Saint-Michel, wonder of the Western world and its immense bay (1.5 hours).
Cherbourg's harbor and the cité de la Mer (1.5 hours).
Don't forget the other side of the Seine : Le Havre (1 hour), Rouen or the Cliffs of Etretat (1.5 hours)…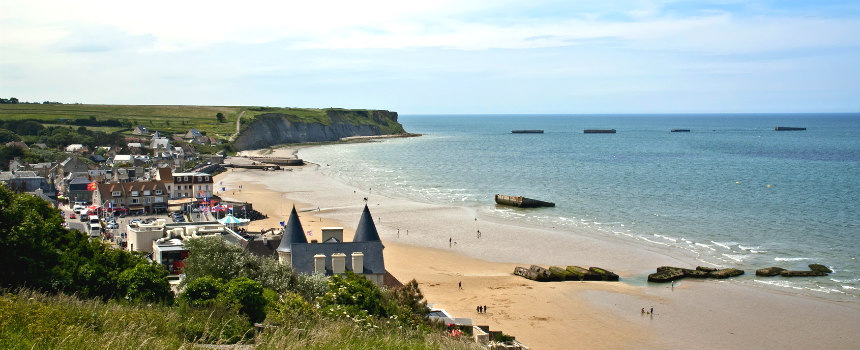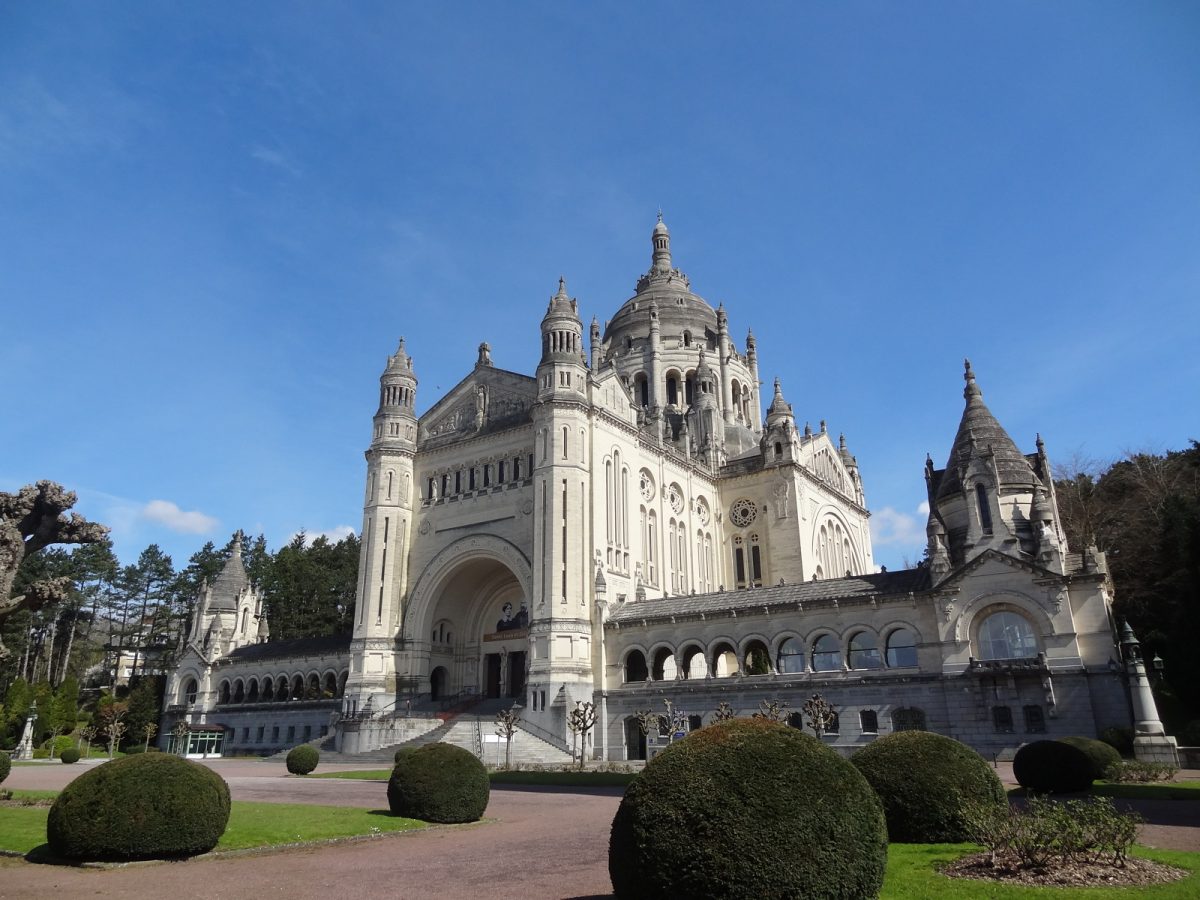 Make Caen your base camp and then explore Normandy from there.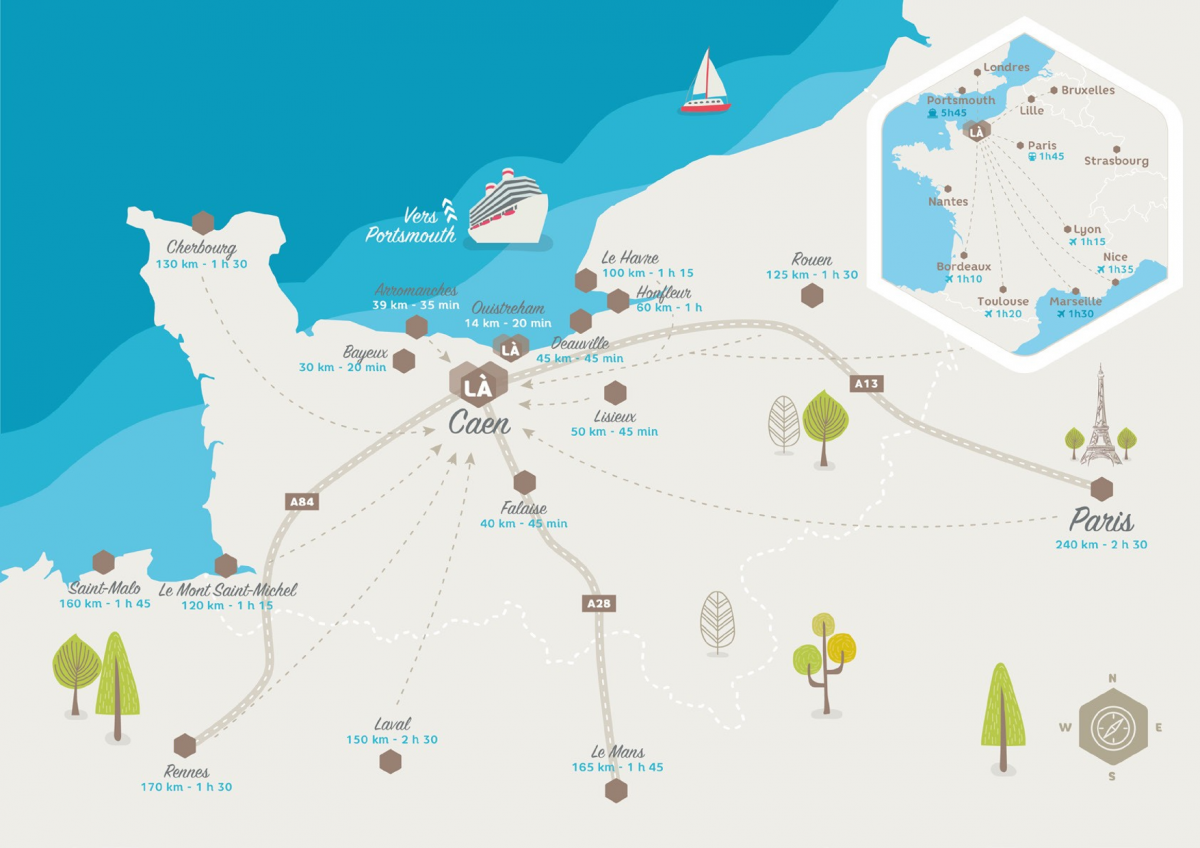 Service Groupe
Our Group Service is able to create a program for your delegates and accompanying persons that is tailored to your needs and budget. Your contacts at the group service :
Nathalie Petit
Tél: +33(0)2 31 27 14 10 – n.petit@caenlamer-tourisme.fr
Céline Giguet
Tél: +33(0)2 31 27 97 58 – c.giguet@caenlamer-tourisme.fr