làThe place for the gastronomic lovers100 % localUnmissable Posted on 30.04.2021
The Port of Ouistreham Riva-Bella is famous for its Fish Market! At the Port of Ouistreham, this famous daily market is always popular with fishermen and fans of fresh fish.
Arrival of the fishing boats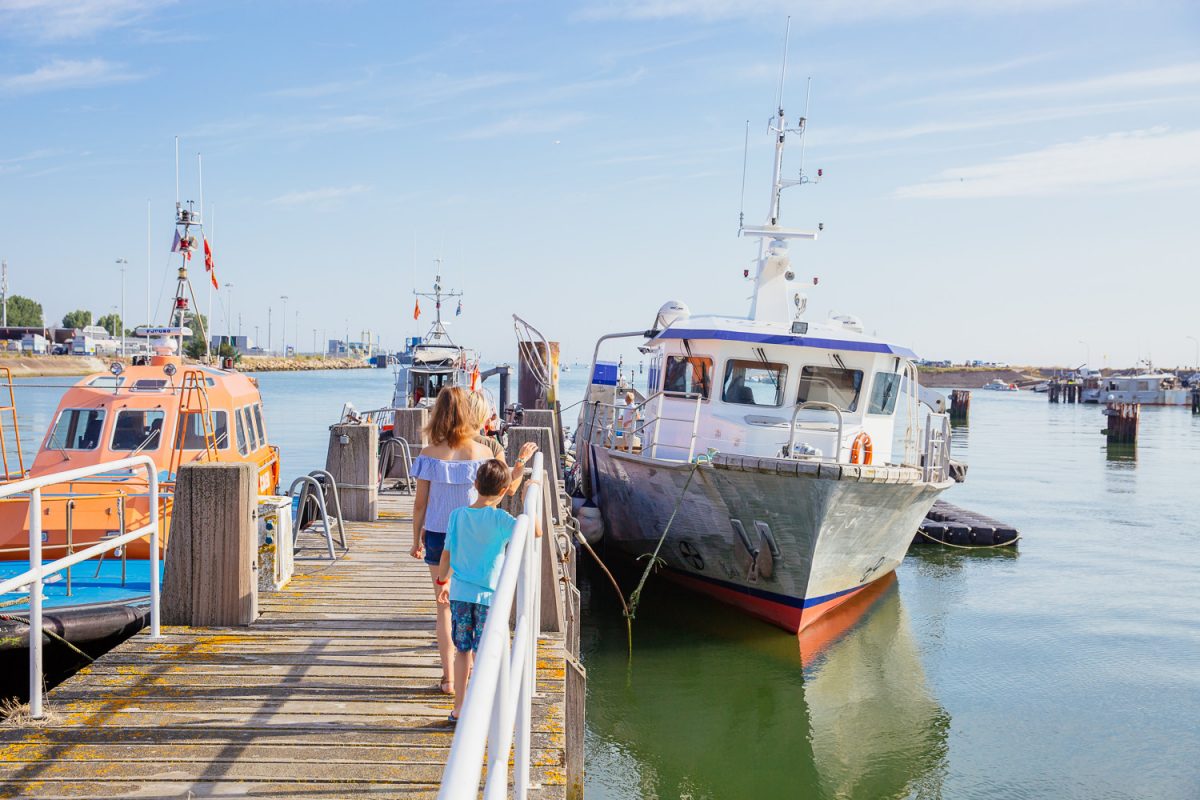 In the Port of Ouistreham, the indoor Fish Market plays host to 24 fishermen every morning from 8 a.m. to 1 p.m. Seven or so fishing boats sell their catch here. You will find details on each stall. If you are an early riser, from 7 a.m. you can see the fishing boats arriving with their nets filled with seafood and fish. The seagulls are never far away, trying to pick up whatever they can!
The stars of the fish market
It's great to come here with a cool box or just a shopping basket and to fill it up with local seafood and fish. At the Ouistreham fish market, you can find scallops, of course, which are a major feature of our menus from October to May. You can also find Normandy oysters, shrimps, spider crabs or sea bass and mussels, as well as plenty of other surprises!
A typical setting and atmosphere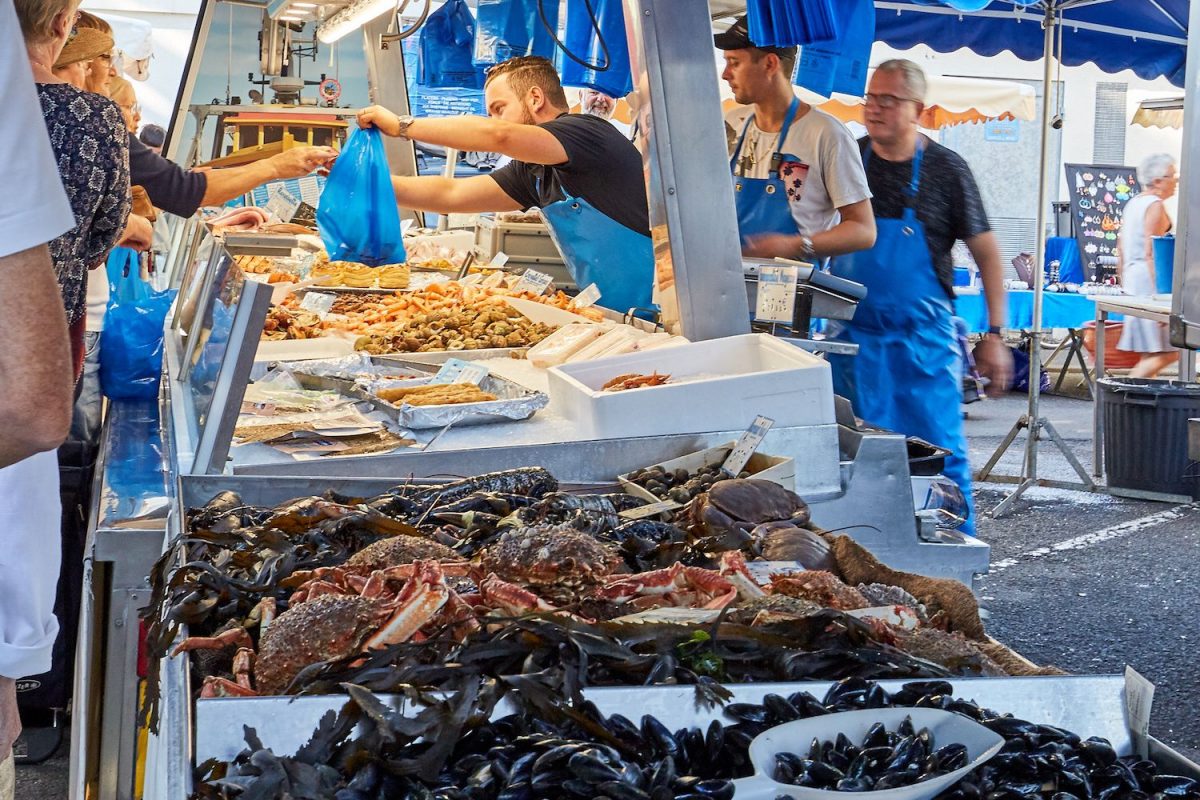 The fish market was built in 1992 with roofing designed like a wave. It is based on a project by the famous architect Bienvenu.
There is a friendly, almost familial atmosphere because the fishermen meet up with visitors here every morning. You hear some fishermen calling out, but you don't have to follow their voices, because each fisherman will welcome you and recommend the best fish!
We like
The wave-shaped architecture at the indoor market
The arrival of the fishing boats at the port
The stalls filled with scallops