Every day of the week, discover colourful markets with a friendly atmosphere. Epicureans will appreciate the specialities of Normandy and the freshness of the fruit and vegetables, fish and seafood.
Local markets
From Tuesday to Sunday, find local producers and quality products on the markets of Caen la Mer.
Tuesday: Rue de Bayeux and Grâce de Dieu (Place du Commerce) in Caen and Ouistreham.
Wednesdays: in Caen Boulevard Leroy, Quartier Calvaire Saint-Pierre (rue de la Défense-Passive) and Quartier Venoix (avenue Charlemagne), in Ouistreham and in Thaon.
Thursday: in Caen Quartier deLa Guérinière (place de la Liberté) and Quartier du Chemin-Vert (avenue du président Coty).
Fridays: in Caen Place Saint-Sauveur, in Troarn and in Ouistreham.
Saturday: in Caen Boulevard Leroy, Quartier de la Pierre-Heuzé (place Champlain) and in Ouistreham.
Sundays: in Caen Saint-Pierre (Marina) and Ouistreham (from April to November).
Typical markets
The Ouistreham fish market
Discover the special atmosphere of the Ouistreham fish market. Every morning, fishermen and fishmongers are present in the market hall to offer you the fresh catch of the night: mackerel, sea bass, sole but also shrimps, mussels, cockles and clams! Enough to prepare a good meal directly from the sea and 100% local!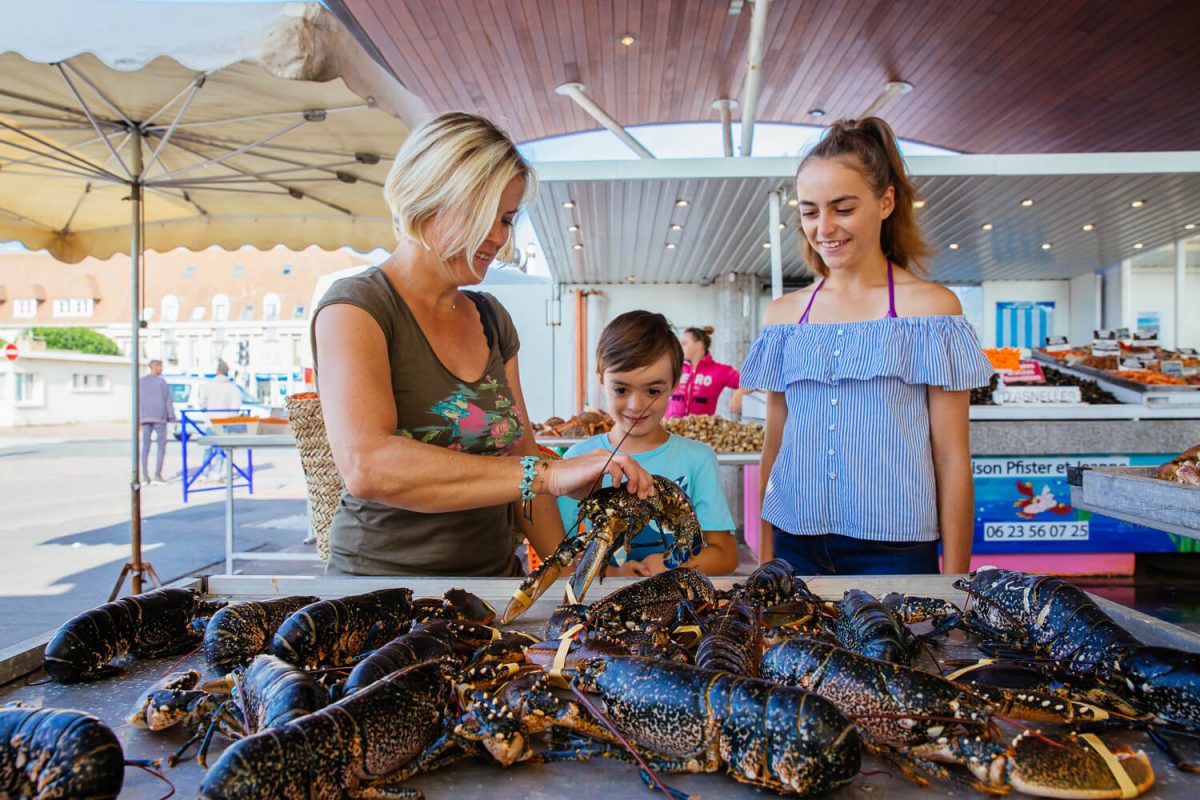 The Saint Sauveur market in Caen
With your wicker basket under your arm, stroll through the typical Saint-Sauveur market in Caen. It is on the oldest square in the city that this unmissable market takes place every Friday morning. In addition to fresh and local products, bargain hunters can find what they are looking for on the second-hand stands. Don't leave without passing by the cheese makers who will help you discover the famous Norman cheeses: Camembert, Pont-L'Evêque, Livarot and Neufchâtel!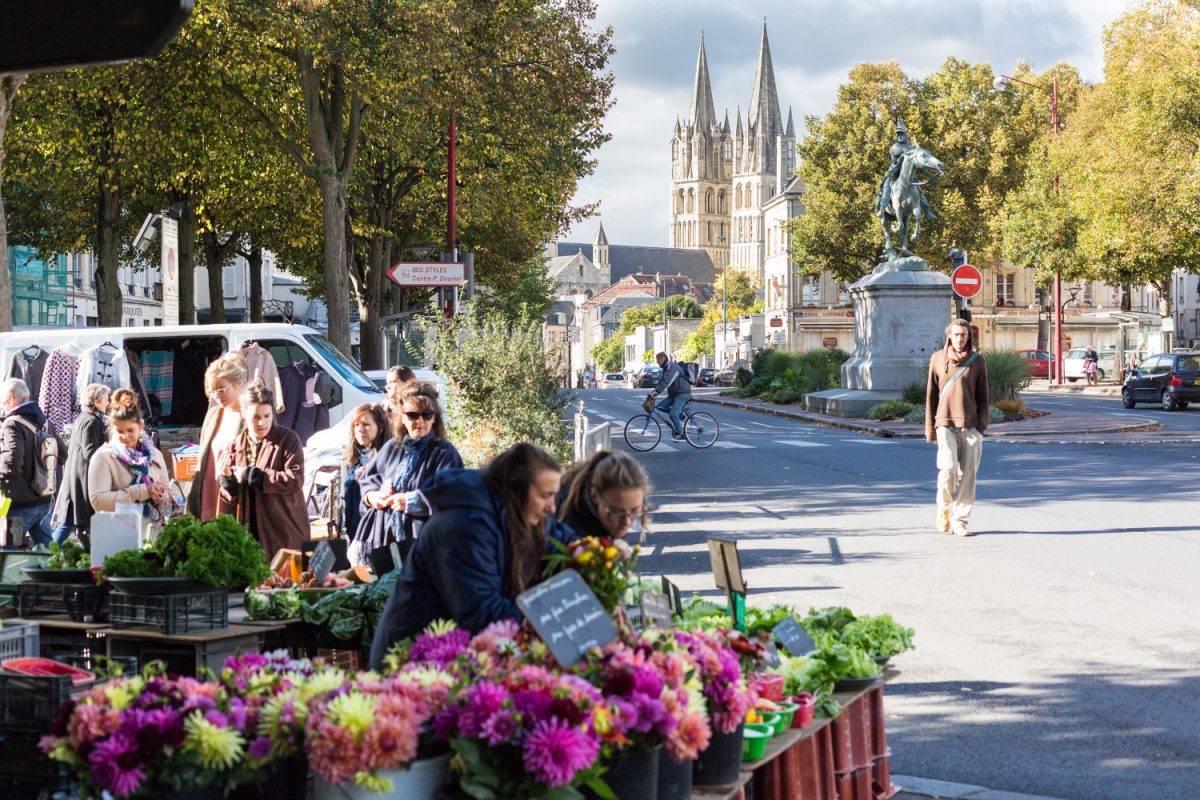 The unmissable Sunday market
The most important market in the area is the Sunday morning market held on the port of Caen. Along the quay of the bassin Saint-Pierre, you will find merchants of local products, craftsmen but also seasonal clothes and other trinkets.
If you're hungry, you'll find takeaway stands from all over the world! So, are you more into couscous, Chinese noodles or "galettes"?
Awaken your taste buds on the markets of Caen la mer