The Port of Ouistreham is also the scene of a fish market, a lighthouse providing one of the best views over the sea and some wonderful evening walks. Set off to explore a town that never sleeps!
The fish market: an experience not to be missed in Ouistreham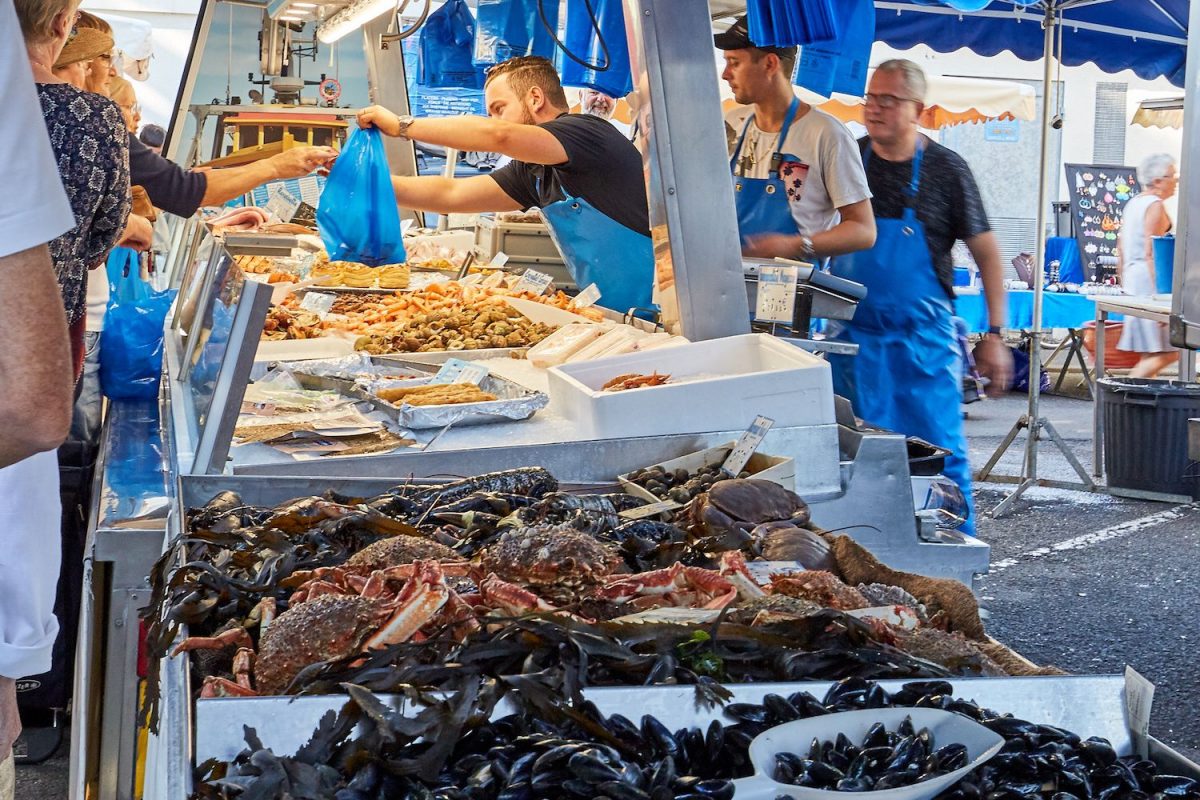 Head for the port of Ouistreham with its fish market and fresh fish caught overnight. This is more than an institution in Ouistreham but a place for all the local people to meet. From 8 in the morning, no less than 7 fishing boats come to sell their own catch to the inhabitants, who bring their cool box to the market. Fish, shellfish and seafood: each season has its own star. From October to May, don't miss the famous Ouistreham scallops, reckoned to be some of the best. First come, first served! But if you are lucky, you could always negotiate a reduction when the market is closing at 12.30!
Visit to the Ouistreham lighthouse: the Guardian of the Orne estuary
A few yards away from the fish market, you have the chance to take on the red and white guardian of the town, the Ouistreham lighthouse! Take a deep breath and climb the 171 steps of the spiral staircase. Your efforts will be well rewarded! At a height of 38 metres, you can enjoy a breathtaking 360° view of the city and a limitless horizon. It's time to activate the panorama mode on your smartphone camera… Just imagine that boats at sea can see you from 16 nautical miles away! You will almost certainly see one of the two ferries, the Mont Saint-Michel or the Normandy, run by the Brittany Ferries between Ouistreham Riva-Bella and Portsmouth. Come back down and head for the Pointe du Siège and the Orne estuary, across the beach and past the dunes and salt marshes to see the fauna and flora, including almost 280 bird species.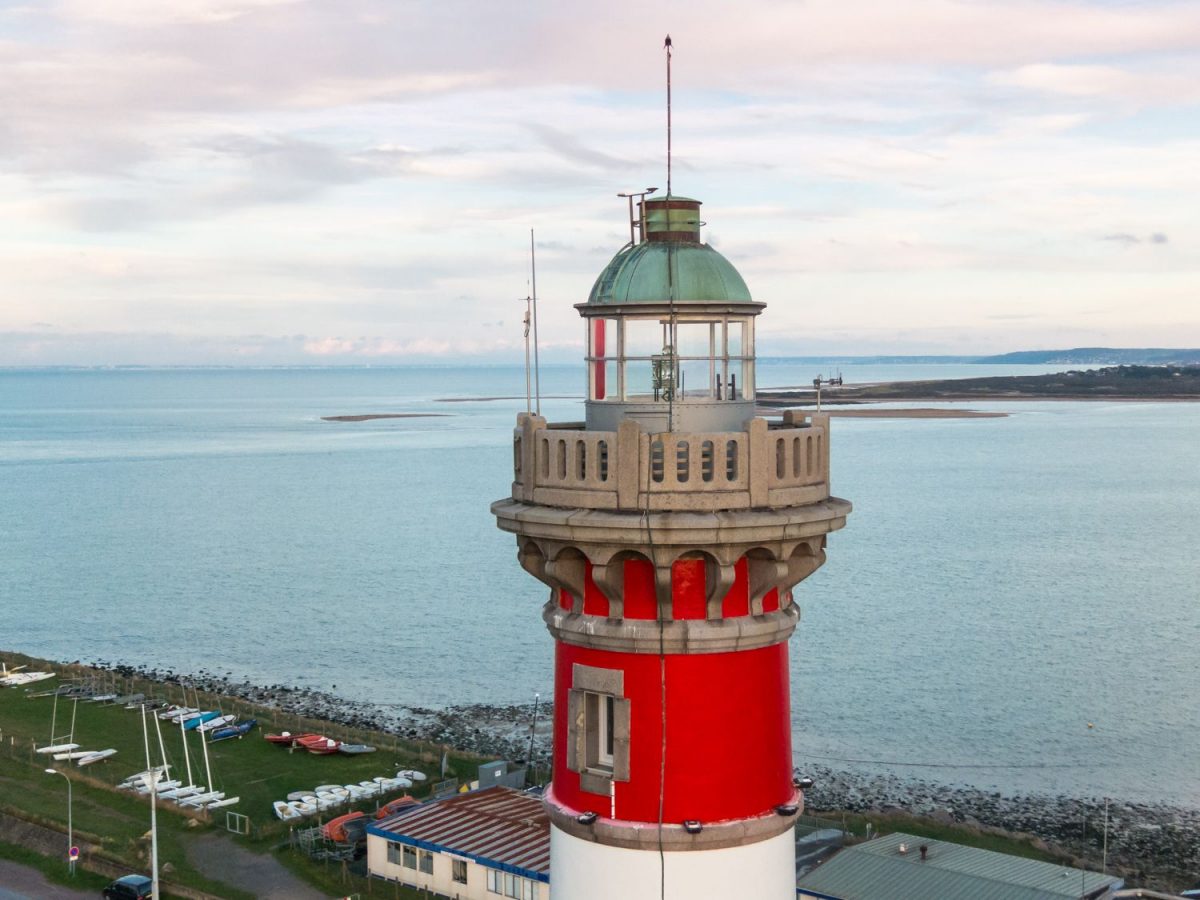 Walk on the marina
For a relaxing walk, the marina is ideal! In the exceptional setting of Orne Bay, between the canal linking Caen to the sea and Pointe du Siège, venture onto the small landing stages. Here you can see up to 650 boats from France and abroad! If you would like to visit the Orne Estuary differently and sail out to sea, you can hire a boat for the day or enjoy several different water sports.
Off to England from the ferry terminal
Did you know that from Ouistreham Riva-Bella, Portsmouth is just 5 hours away by ferry? Brittany Ferries runs up to 3 ferry services a day to the south of England. Cinemas, a restaurant, a night club in summer, shops, games rooms… Whether you board the Normandie or the Mont Saint-Michel, the ships of Brittany Ferries have a wide range of activities for passengers to enjoy!