làThe place for a city breakOld stonesUnmissable Posted on 19.05.2021
The ducal castle is an impressive fortress right in the centre of Caen, and seems to be inviting us for a visit from Place Saint-Pierre… So let's spend the afternoon exploring Caen Castle !
The history of Caen Castle
Caen Castle is one of the biggest medieval buildings in Europe and always leaves visitors impressed! It is also known as the Ducal Castle, the residence of William the Conqueror. Here the Duke of Normandy gave expression to all his power and prestige.
Once you have gone through the Porte Saint-Pierre and the Porte des Champs, you arrive inside the vast castle walls. Inside, each century of its history has left its traces and there are many different monuments to see. With the vestiges of the castle keep, the Salle de l'Echiquier, the temporary exhibition areas, Saint-George's Church, the castle's education centre, the Fine Arts Museum and the Governor's lodgings, now the Normandy Museum… you definitely won't get bored!
One of the best panoramas in Caen
If you want to take a photo of a wonderful view over Caen and the city's spires, then join us on a climb up to the castle ramparts. The view over St Peter's square and church is really well worth it!
Practical information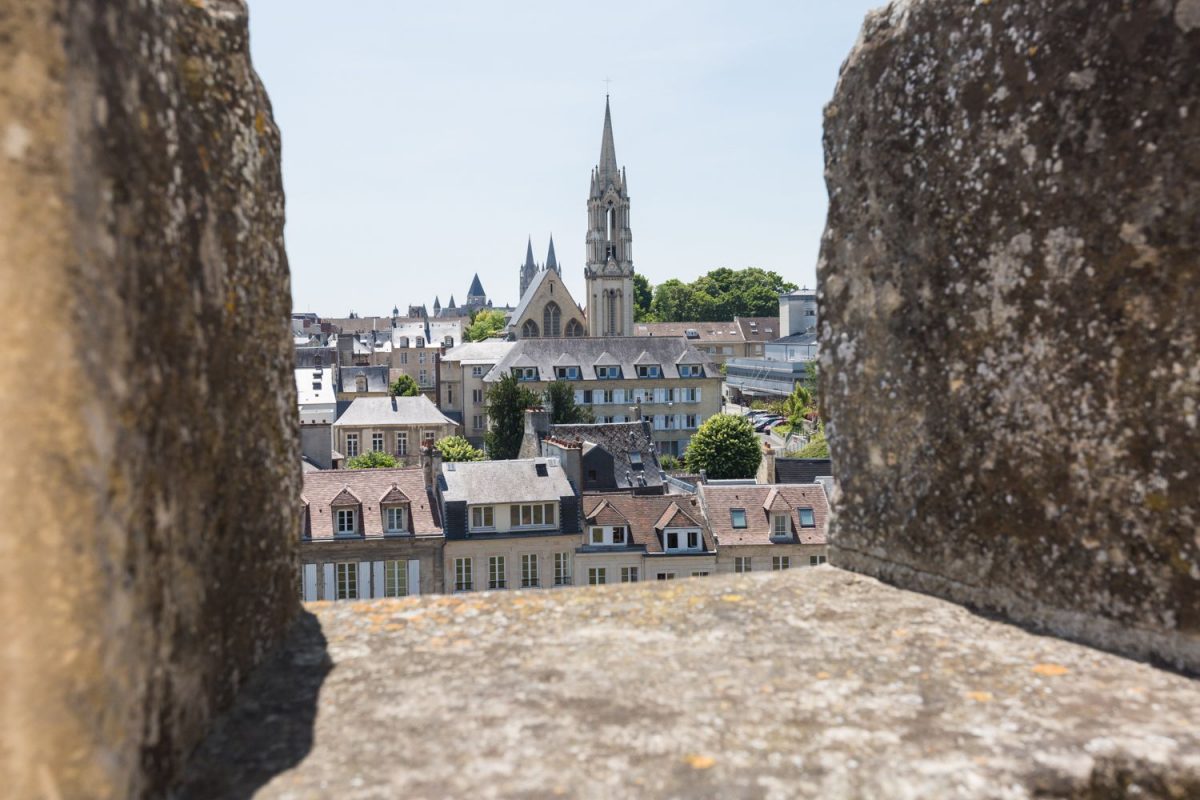 Guided visits are organised in summer.
Visits with questions and puzzles to solve are on offer for adults and children all the year round for a fun, non-guided visit.
We like
The panoramic view over Caen from the ramparts