Two beaches, cliffs and villas, life is sweet in Lion-sur-mer. The most westerly coastal town in our destination, this charming village has evolved from a fishing port to a seaside resort, pleasant in all seasons.
Top 4 must-see sites in Lion-sur-mer
Seaside villas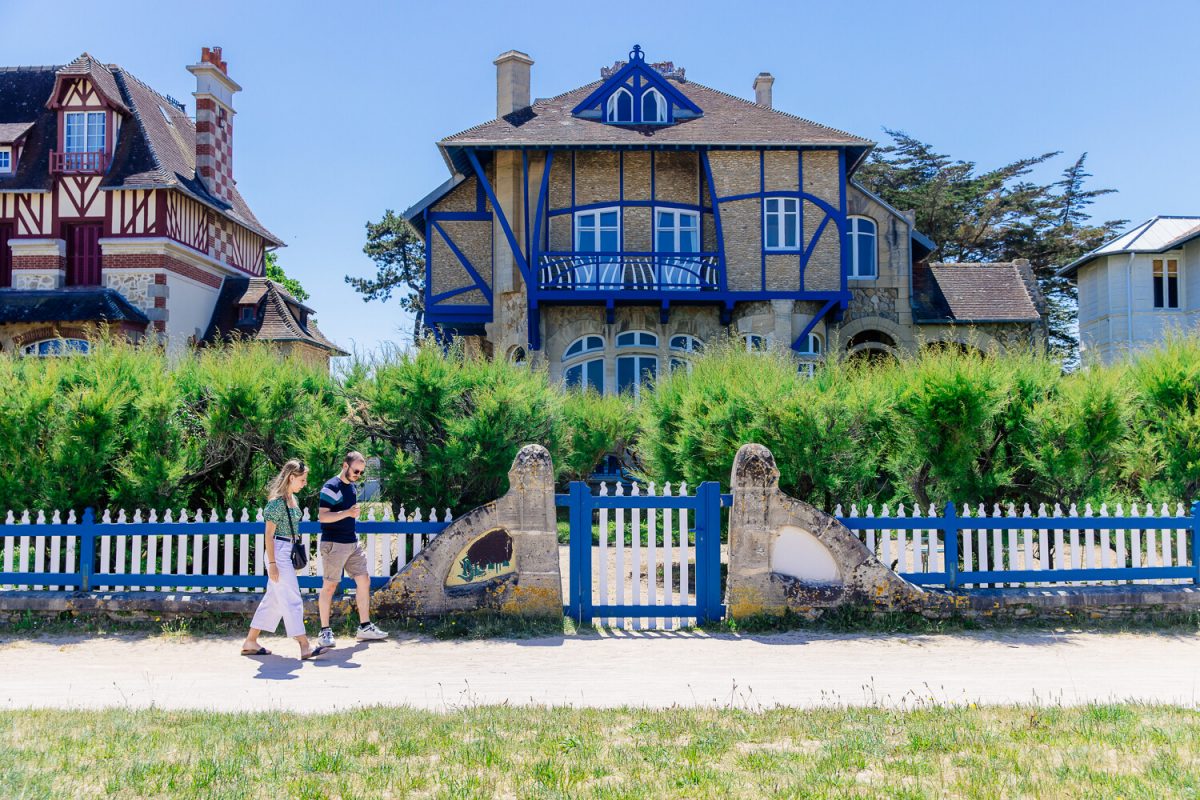 Seaside tourism appeared in the 19th century. The presence of the charming fishing village of Lion-sur-mer led to the construction of beautiful Anglo-Norman villas along the seafront. The villas stretching from Lion-sur-mer to Hermanville-sur-mer offer a variety of different styles and architecture to admire.
La Délicate soundtrack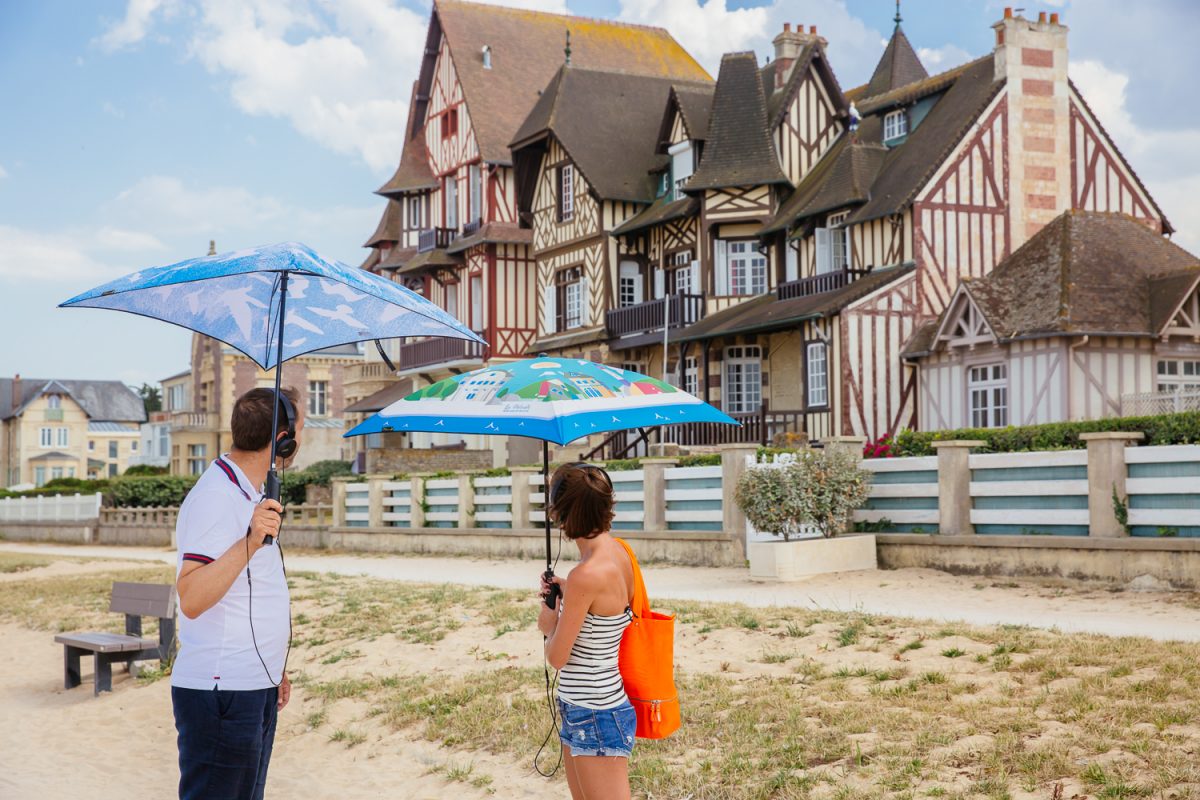 Equipped with an audio-guided umbrella, let yourself be lulled by the testimonies of the inhabitants of Lion-sur-mer. From the belle époque to the life of the seaside resort in summer, the sound walk "La Délicate" plunges you into a timeless and poetic bubble.
The Confessionaux Cliffs
Situated to the west of the beach at Lion-sur-mer, the Confessionnaux cliff is a unique and wild natural area. The caves, formed by the onslaught of the tides, offer an unusual spectacle, to be admired from a distance because of the risk of a landslide. This cliff is a geological and paleontological site of international reference.
Sword Beach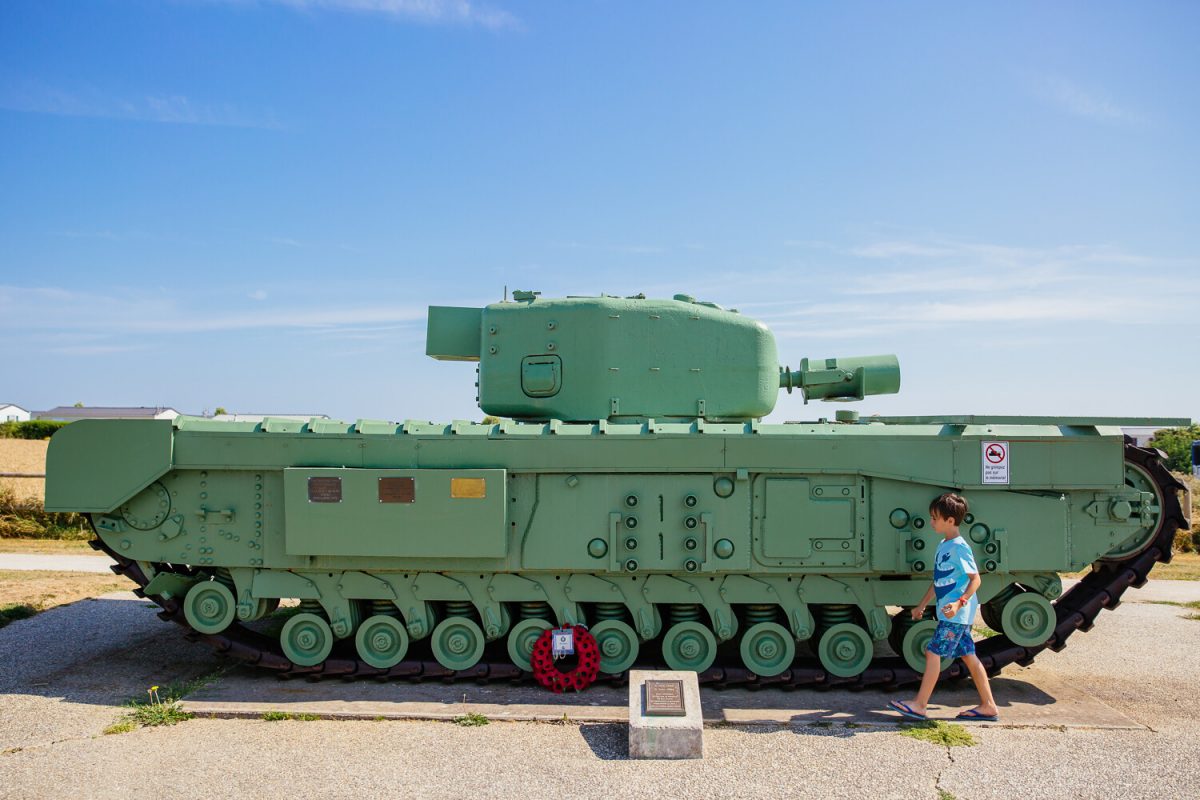 Sword Beach stretches from Ouistreham in the east to Lion-sur-mer in the west. It was the 41st Royal Marine Commando who landed here on 6 June 1944. Remnants of this past can be seen on the seafront and in the town: the Liberation Monument, steles to civilian and military victims and even a vintage Churchill tank (located at the western exit of the town).
The place to enjoy the sea
Activities and sites to visit in Lion-sur-mer