Let's discover the must-see of Caen and Ouistreham Riva-Bella with our tour guides !
Tour of Caen
During the visit, you can explore the city's most famous sites: the two abbeys, symbols of the love between William and Matilda, and jewels of Norman Romanesque architecture, and the castle, one of the biggest fortified structures in Europe. You can also admire some of the city's finest private mansions, hidden courtyards and the race course.
Duration : between 2 and 3 hours
Walking tour or Coach trip
School groups
Tour of Ouistreham Riva-Bella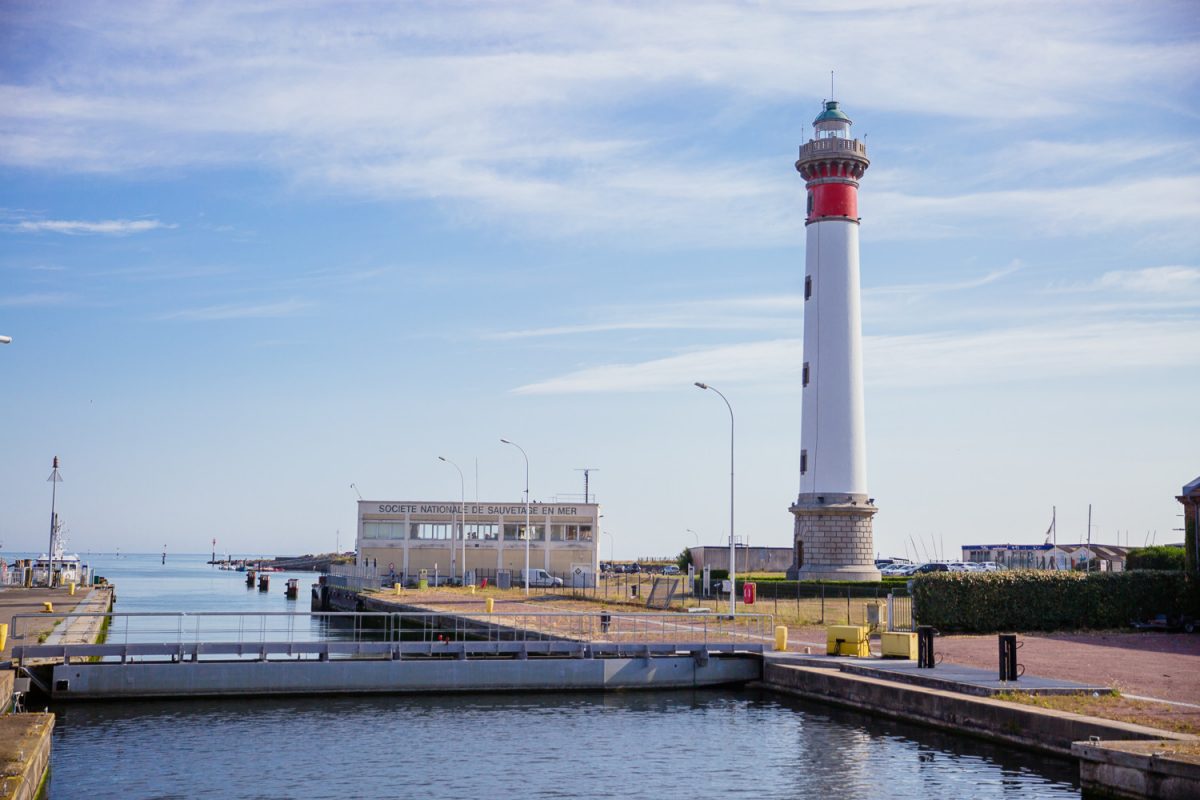 This visit will reveal the three faces of this seaside resort at the gates of Caen: the bourg, the city's historic centre, with such hidden treasures as the Grange aux Dîmes and Saint-Samson's Church, one of the finest Romanesque monuments in the Caen plain; the port, dominated by the lighthouse, with its constantly evolving seagoing activities, and the seaside resort, where you can explore its creation, the Occupation and the Liberation of Ouistreham.
Duration : 2 hours
Coach trips
School groups
Rates
Weekdays (Monday to Saturday)
2 hours : 150€
3 hours : 180€
4 hours : 220€
8 hours : 370€
Additional hour : 50€
Sundays
2 hours : 190€
3 hours : 220€
4 hours : 290€
8 hours : 545€
Additional hour : 60€
Public holidays, Evenings
2 hours : 200€
3 hours : 275€
4 hours : 370€
8 hours : 725€
Additional hour : 80€
These prices apply unless otherwise specified in the description. Your own coach will be used for guided visits. For a guided walking tour, plan for one guide for 35 participants maximum. For a whole-day programme, plan for a lunch for the guide with your group at your charge or include a flat rate of €25 including VAT. Prices are valid for a round trip to Caen, but do not include admission to sites or museums. They are subject to changes in VAT rates. No supplement is required for a guided tour given in a foreign language.
Booking contacts
Nathalie PETIT
n.petit@caenlamer-tourisme.fr
+33 (0)2 31 27 14 10
Céline GIGUET
c.giguet@caenlamer-tourisme.fr
+33 (0)2 31 27 97 58