làThe place to enjoy the seaUnmissable Posted on 19.05.2021
Looking for an original day out for young and old alike? Then come this way… I will take you up the Ouistreham lighthouse, the only lighthouse in Calvados that is open to the public.
Climbing up the red and white lighthouse
It's 38 metres high, so before you start, take a deep breath… and we're off! You need to make your way up the 171 steps of a spiral staircase, with the feeling you are leaving the earth, even before you reach the top. Little by little, the light grows dimmer, with 2 or 3 little windows on the way up, giving you a sense of how you are progressing and encouraging you to go on…
The ultimate reward: a breathtaking 360° view over the city
A little more effort and then the artificial lighting gives way to the dazzling light through the glass top of this wonderful building…
A few more steps… You bend down under the little door leading to the circular platform and, most of all, to the supreme reward: a breathtaking 360° view over the city.
To the east, the beautiful Pointe du Siège nature reserve, at the heart of the Orne estuary. A relaxing place for anyone who loves nature!
To the west, the seaside resort of Ouistreham Riva-Bella, to the south, the town of Ouistreham, the historic heart of the town.
Perhaps you are thinking that the way down will be easier? Maybe so… but with all the euphoria of the experience, you need to take care even so!
And… you can also see the Fresnel lens!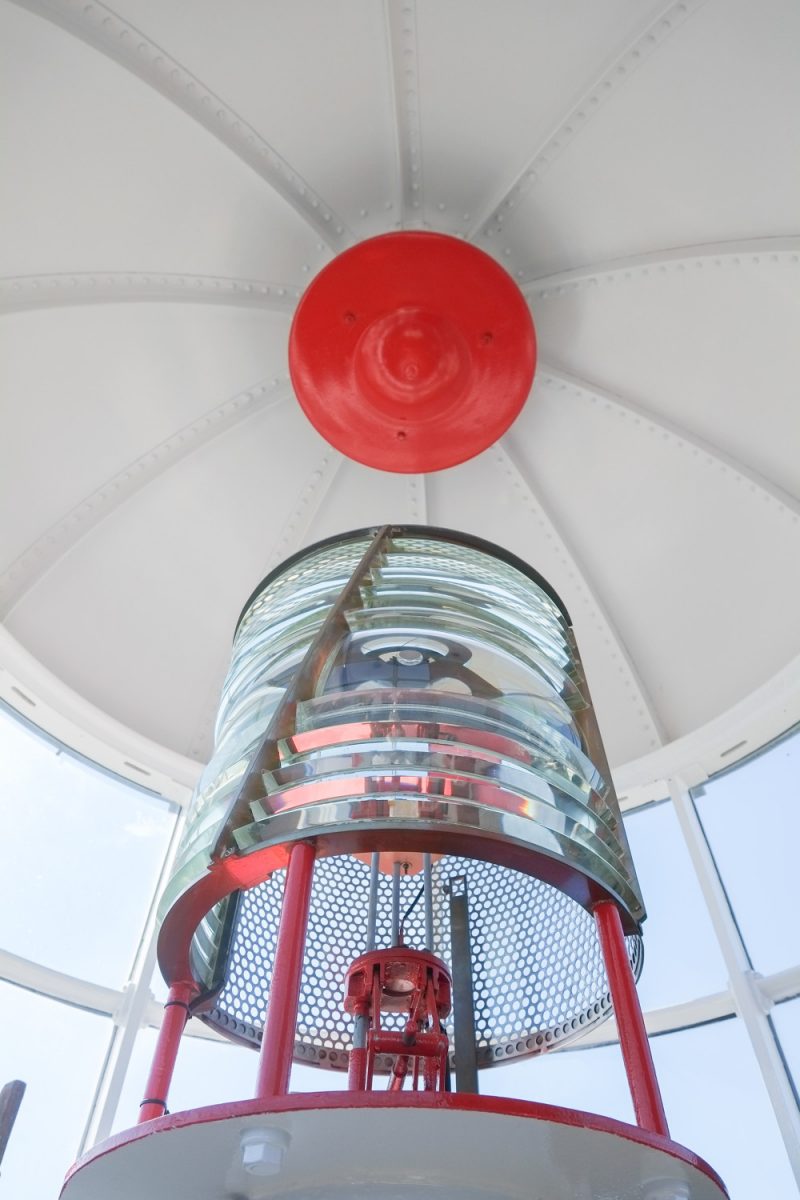 And of course don't forget to see the "Fresnel lens", the strange instrument used to send out beams of light from the lighthouse. How can you not be charmed by so much diversity?
Practical informations
Open to visit only in July and August, on Saturdays and Sundays
From 2.30 pm to 6 pm
3 € / adult , 1 € 50 for children under 12 years old, free for children under 3 years old.

We like
The wonderful panoramic 360° view from the top of the lighthouse
The Fresnel lens, named after a Normandy inventor
The ideal place to see the boats and the ferry