làThe place for the gastronomic lovers100 % local Posted on 03.07.2023
A few kilometres from Caen, surrounded by nature, La Ferme de Billy welcomes you every weekend to brunch. As a cosy and enjoyable space, this is one of the best spots for brunching among couples, friends or family!
A place like home
In the heart of the village of Rots, La Ferme de Billy is located in an atypical and rustic country setting. It is a family business that has been producing Calvados, cider and apple juice for five generations. Once you have crossed the threshold, you immediately feel at home. The crackling fire in the wood-burning stove combined with the tasteful and authentic decoration, give a warm feeling of welcome.
A brunch with 100% local produce
Time to brunch! The generous buffet is composed of diverse sweet and savoury dishes, both cold and hot… Large selections of seasonal products are on offer:
Salad bar
Hot dishes (meat, fish and vegetarian)
Cheese from Normandy
Home-made pies and cakes
Seasonal fruits
All products are local, seasonal, and home-made. Vegetarians will also find good options to enjoy in this generous and colourful self-serve buffet.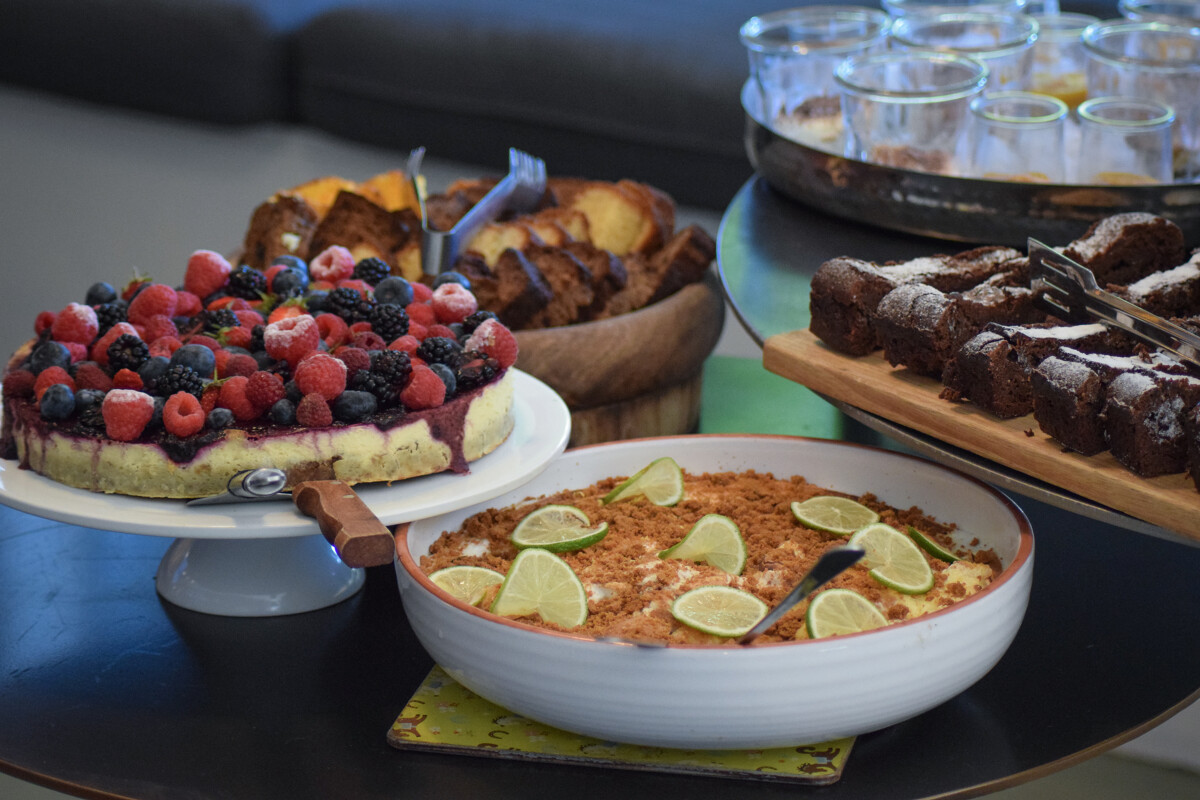 A cosy space to share with friends
There are plenty of seats in the hall. Maybe you would like to sit in the cosy armchairs or near the window?
It is even possible to brunch in the park during summer, in the shade of the trees. Once you have picked your favourite spot, the drinks menu will be given to you. But what will you choose? What better choice than the farm's speciality: cider! Will it be sweet? Dry? Or semi-dry?
A digestive stroll in the orchards
After this treat, we went for a stroll in the garden under the pleasant sunlight, until we reached the little chapel of the Ortial- standing in the middle of the apple orchard. This enjoyable food experience in the refreshing air ends our bucolic visit at La Ferme de Billy.
We like
The cosy, warm atmosphere of Billy & Co
Generous home cooking at the buffet
The surrounding countryside