làThe place for the gastronomic lovers100 % local Posted on 19.04.2021
In our opinion, the Saint-Sauveur market is one of the week's top markets. It's a place to buy fresh, local produce, but is also the ideal spot to pick up a few items from the antiques-dealers' stalls. Every Friday, people set off with their baskets and browse the stalls on Place Saint-Sauveur, in Rue Pémagnie and Les Fossées Saint-Julien in search of bargains. Coming with us?
Fresh, local produce
In Caen, we are lucky to be just a step or two away from the sea and to have a wide range of markets. For fish and shellfish, you can choose between spider crabs, scallops or a sea bass caught the night before, straight from the Ouistreham fishing port…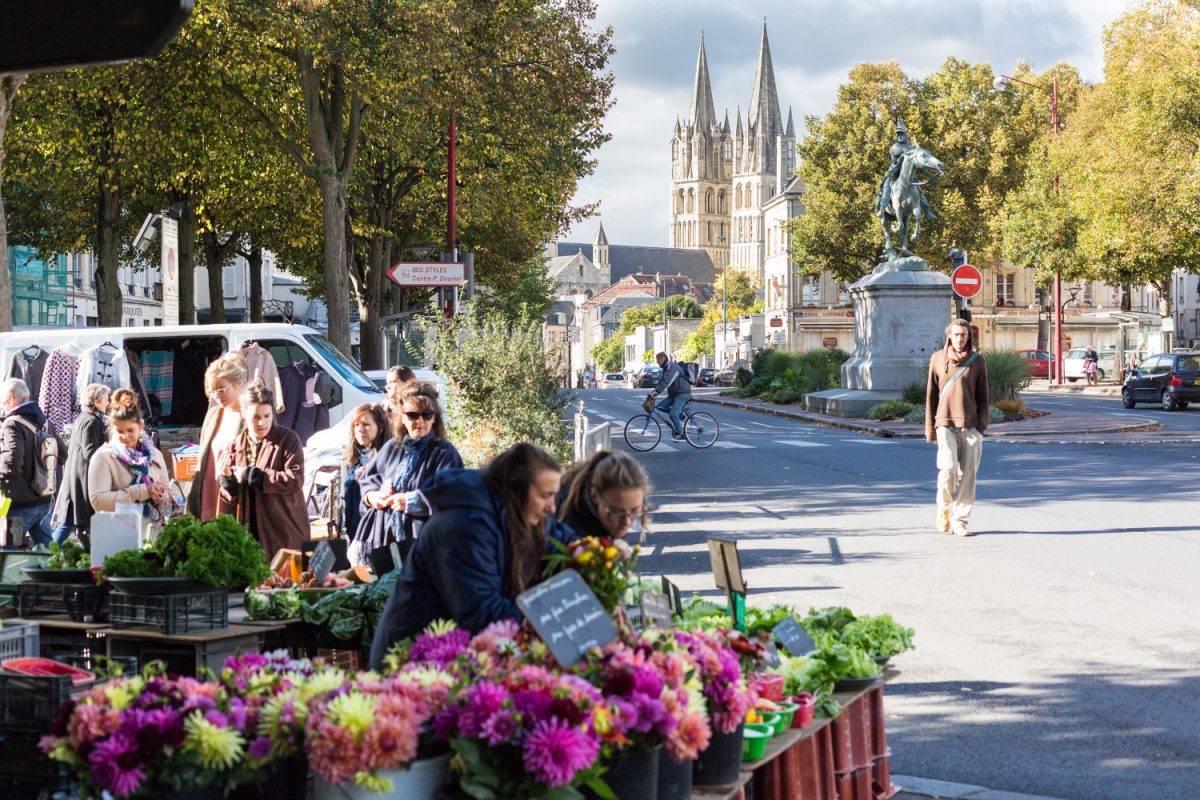 As we continue our trip to the market, we come to the fruit and vegetable stalls. Here, lots of local market gardeners come to sell their week's produce. The stalls are multicoloured and the nicely ripe tomatoes and strawberries look very inviting… Plenty of ideas for lunch!
Further on, the Normandy cheeses will make your mouth water. We have opted for a "crottin de chèvre" (goat's cheese) from a local farm for lunch!
But before we leave, we mustn't miss out on our favourite pastries, chocolate choquettes! We can start the diet tomorrow.
We like
The market atmosphere in one of the city's most beautiful squares
Local produce filling the market stalls
Have a coffee on Place Saint-Sauveur before you leave.