The Côte de Nacre beaches are famous spots for water sports. And sand-yachting is now the big star on our Normandy beaches!
Come and enjoy kitesurfing, surfing, windsurfing, kite-flying, standup paddleboarding or sand-yachting in Normandy… Ouistreham Riva-Bella and the seaside resorts of Caen-la-Mer have a great range of sports to enjoy. And for the sailing fans, don't miss the great events taking place in Normandy!
Activities on the Water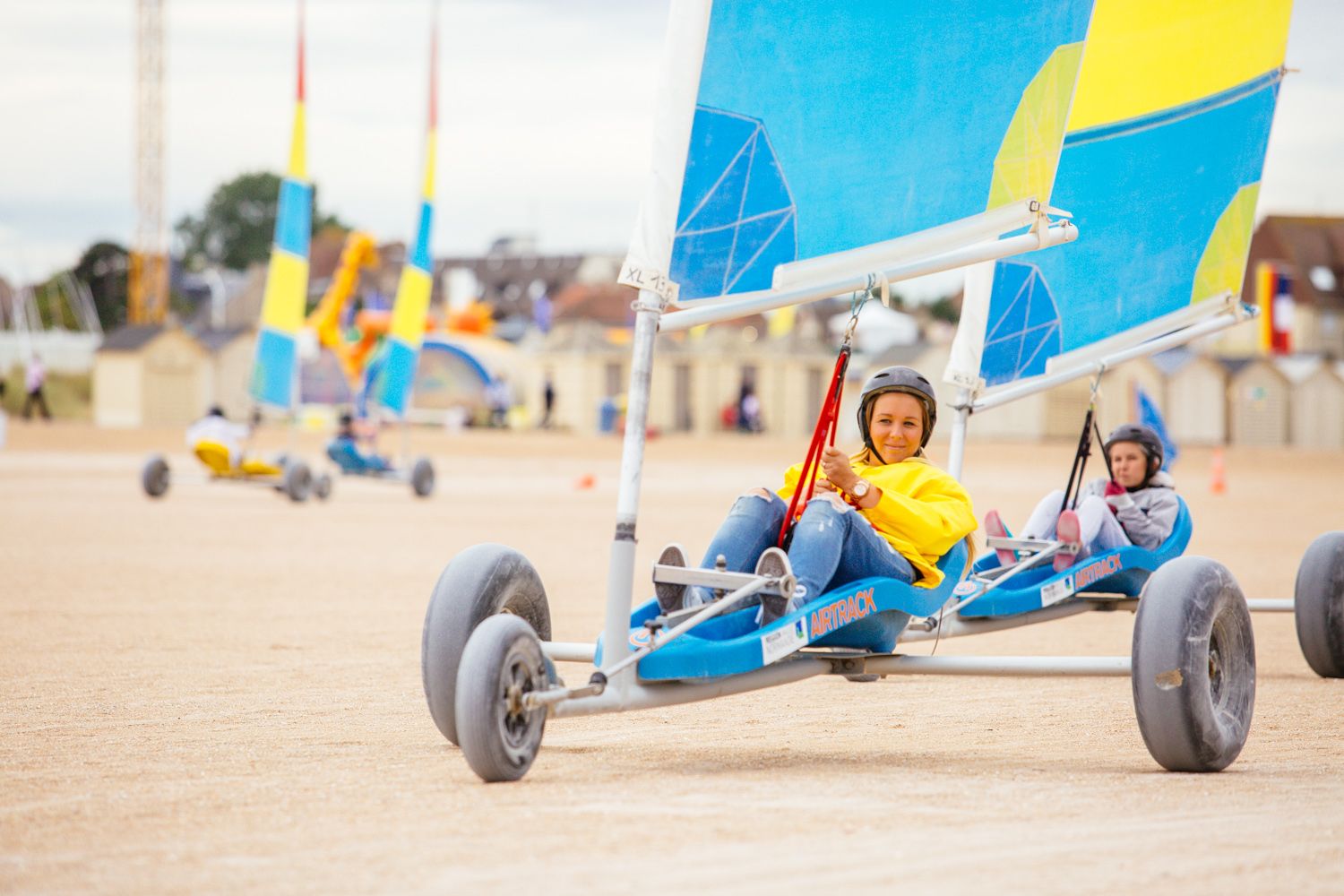 Sand yachting in Normandy
Set off on a sand yacht in Normandy. From the early morning session, the beaches at Ouistreham Riva-Bella, Lion-sur-Mer, Hermanville-sur-Mer and Colleville-Montgomery are filled with colour. You will see red, yellow, white and blue sand yachts racing along the beach! Want to give it a try? The sand-yachting monitors at Ouistreham Riva-Bella and Hermanville-sur-Mer are on hand to help!
Go  shore fishing
At low tide, it's time to catch some shellfish on the beach. During high tides, you can fish for mussels and oysters in the rocks or for cockles buried in the sand. Remember to bring a fishing rod available at the Tourist Office to respect the size of the species, the quantities harvested, the right periods and authorized fishing grounds.
Have fun on the beach
Games, supervised swimming, sand castles, inflatable structures and trampolines, the structures on the beach are often the rendezvous long awaited by children! We also offer water activities, sports such as tennis or rollerblading and activities for teenagers.
Caen la mer, land of call for yachting
Discover Caen la mer by water, thanks to the canal which links the marinas of Caen and Ouistreham. Take a 3-day, 2-night tourist stopover at the rhythm of the water. An inspiring "slow tourism" and an enchanted interlude to discover the historical wealth of the Norman capital. From the Ouistreham lighthouse to the historic centre of Caen, passing the famous Pegasus Bridge, the itinerary reveals many surprises!
Not-to-be-missed sailing events in Normandy
The Normandy Channel Race in Caen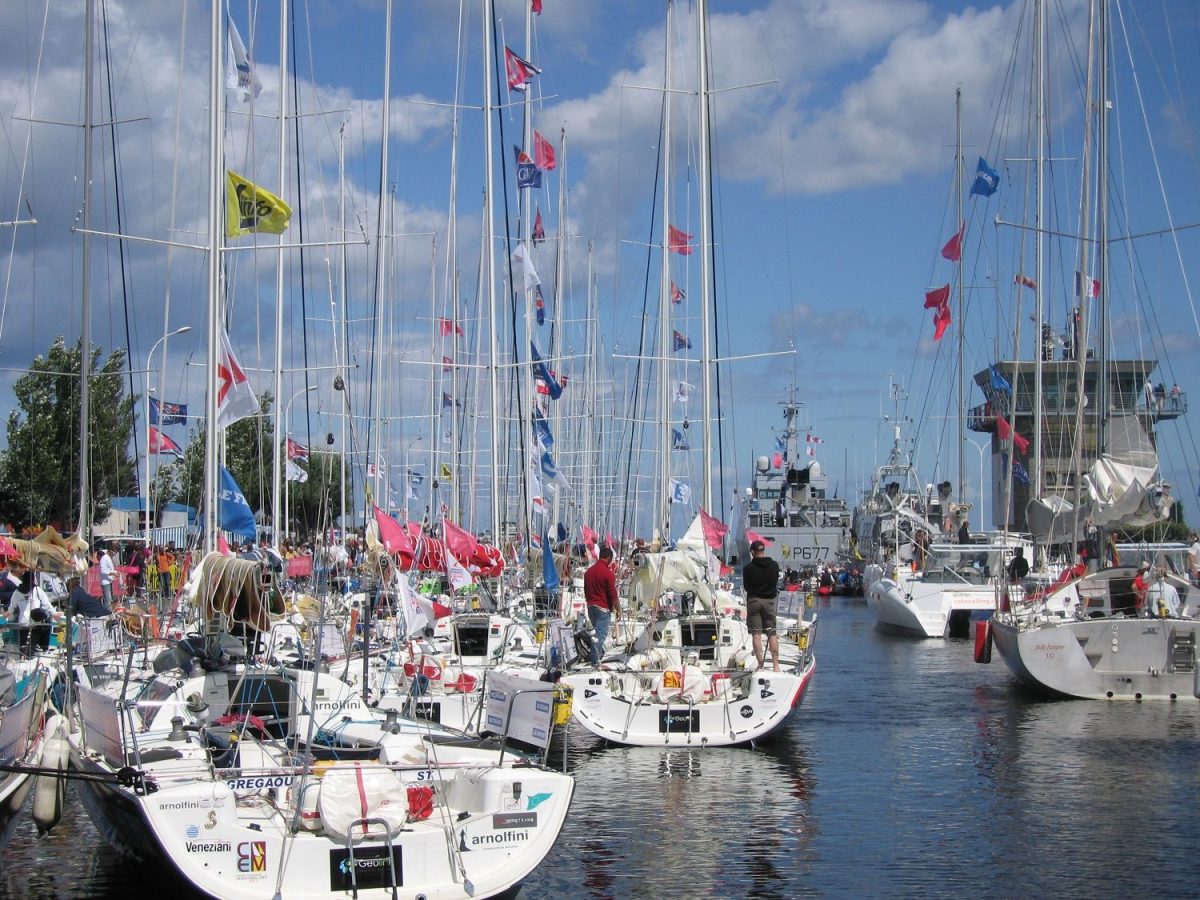 The Normandy Channel Race takes place in Caen each year in May. Fans of sailing boat races should get there for the start of the Normandy Channel Race for Class 40 sailing boats. They will have to travel some 1000 nautical miles along the coasts of Normandy, England and Ireland in less than one week! In a very festive atmosphere, the Normandy Race Village is set up on Quai Vendeuvre in Caen. On the programme all through the week: maiden sailings, beginners' lessons in water sports and sailing and lots of other activities.