làThe place where History was writtenOpen air Posted on 19.04.2022
Come with us… We will show you round three of Normandy's 27 cemeteries. The Battle of Normandy saw almost 100,000 soldiers sacrifice their lives for freedom.
Heading for the Hermanville-sur-Mer military cemetery!
On Sword Beach, in the resort of Hermanville-sur-Mer, we will visit a cemetery where 1005 allied soldiers are buried, including 986 soldiers from Britain, 13 Canadians, 3 Australians and 3 Frenchmen.
On the morning of 6 June, the soldiers from the South Lancashire Regiment arrived in the town. Later, the Shropshire Light Infantry, supported by the tanks of the Staffordshire Yeomanry, managed to reach Biéville-Beuville, 4 km south of Hermanville.
Cambes-en-Plaine cemetery, north of Caen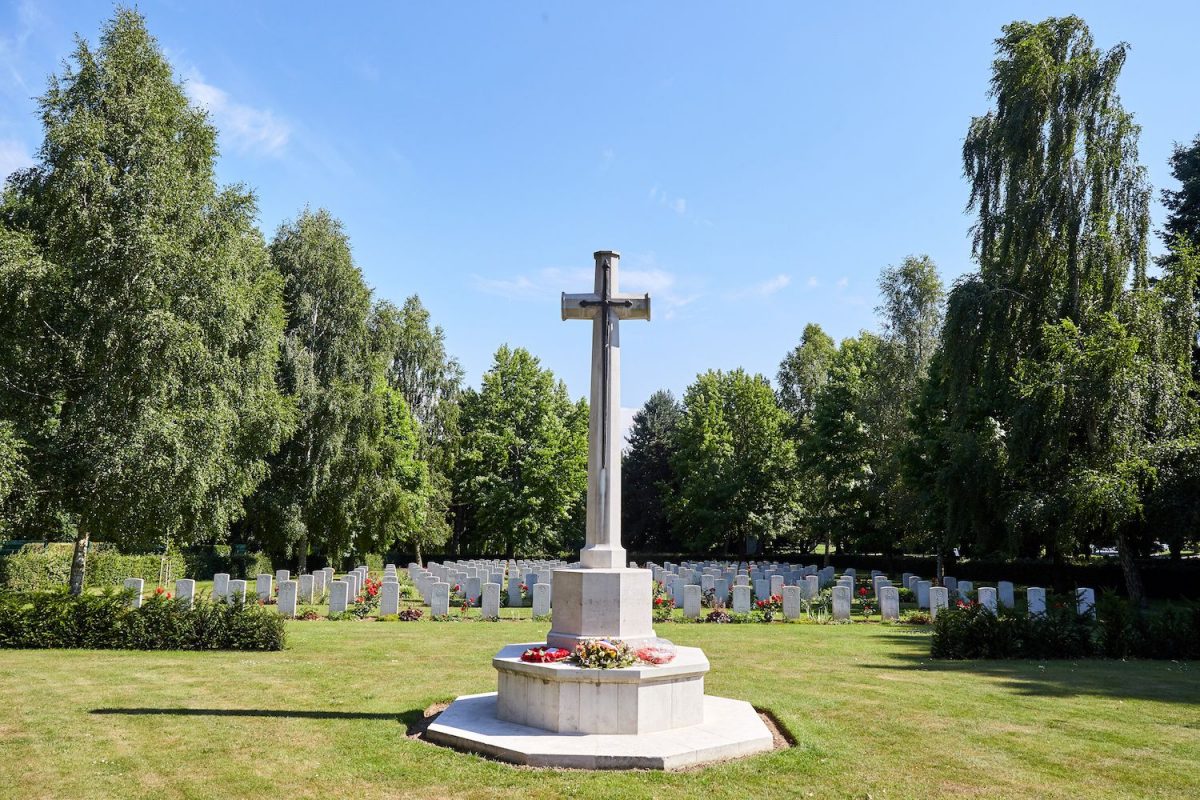 6 km north of Caen, the British cemetery is the resting place of 224 soldiers. The site is in the former castle park and was the scene of a battle in summer 1944.
Want to find out more about the soldiers buried here? They were British soldiers. They fought to liberate Caen, and most of them came from the two Staffordshire Division regiments: the North Staffordshire and the South Staffordshire.
Saint-Manvieu, east of Caen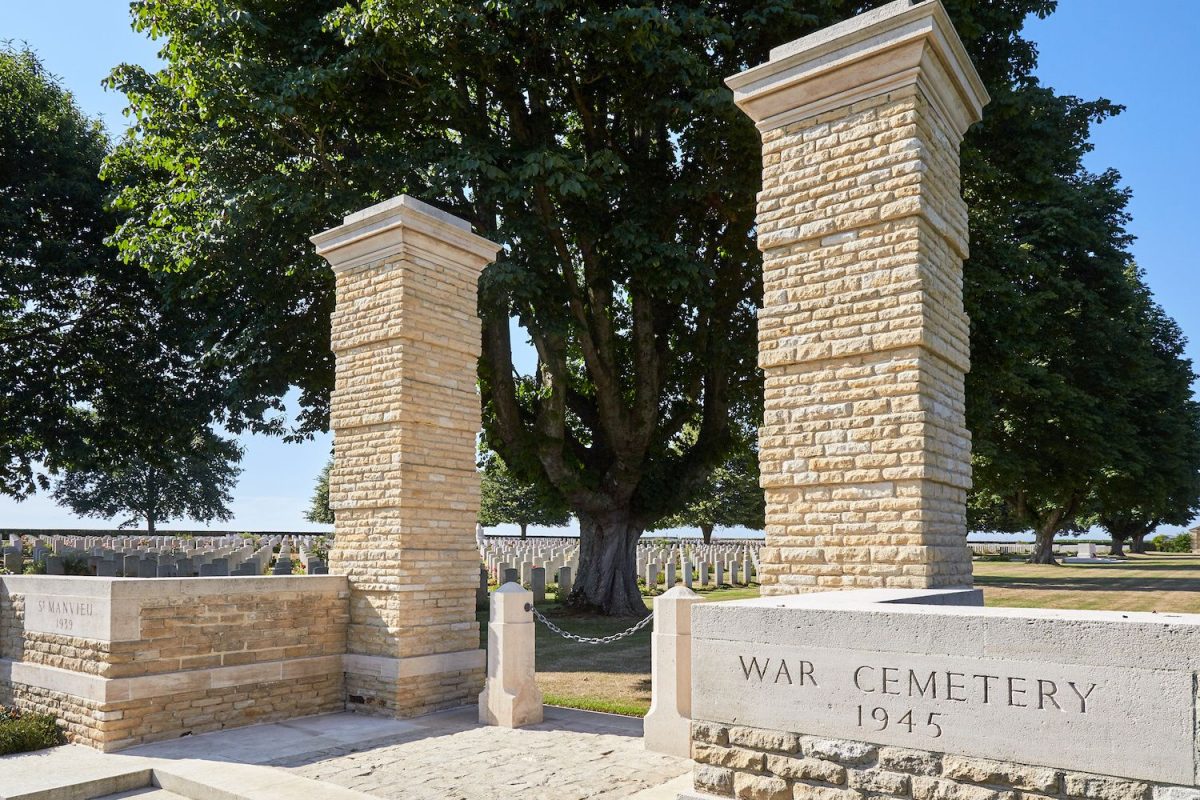 Alongside the National 9 road, between Saint-Manvieu to the north and Cheux to the south, is Saint-Manvieu cemetery. A long grassy avenue leads to the cemetery entrance. This memorial site is heralded by two stone columns. Facing you, you can see the shelter and the Memorial stone looking down on the headstones.
This is the resting place of 2,183 soldiers: 1,623 British soldiers, 3 Canadians, 1 Australian and 556 Germans – almost a quarter of the total number. The sector was the scene of fierce fighting in June 1944. The brightly coloured flowers bring out the spotless whiteness of the graves.
A worthy homage and a feeling of liberty
In these three strangely beautiful cemeteries, it is not hard to feel quite small and to experience a deep respect for these soldiers!
The cemeteries with their white crosses are very well maintained, showing that the memory of the soldiers is still very much alive!
We like
A very special atmosphere in a place filled with respect
The perfectly aligned white tombstones