làThe place to enjoy with your familyUnmissable Posted on 08.07.2022
That's a great idea… Have some fun with all the family in the Festyland amusement park in Caen-la-Mer! Along with the rides, the park features different districts retracing the history of Normandy during the Belle Époque, in the times of the Vikings and the pirates, and in the Middle Ages! For a fun-filled day out, we have tested the very best rides at Festyland. Want to come?
The Carrousel des Arts
The traditional Carousel with its wooden horses is definitely an activity to please visitors of all ages! We have hardly arrived in the park when the girls spot the carousel and pick out "their" horses. Astrid and Adèle loved this merry-go-round so much that they insisted on a second ride!
Esnambuc Tower
Today we are setting off to see an action-packed attraction for teenagers and adults. It involves dropping from the 20-metre-high tower at top speed… Astrid loves this kind of ride so the drop holds no fear for her !
In between two activities, it's time for a snack! A chocolate ice cream for Astrid and a strawberry ice cream for Adèle. We decide to sit down at a table across from our next ride: the Kascade. Which of us will get more wet?
Kaskade
Soon it will be our turn on the ride. We had a good look at the people getting off so we could choose the right place on the ride. Soon we were sitting on a buoy and wondering if we hadn't chosen the wrong place… Chances are we would soon be drenched from head to foot!
So soon after choosing our places, the fun begins. We have hardly got into the lift taking us to the top of the slide when the screams begin. We are definitely going to love this ride !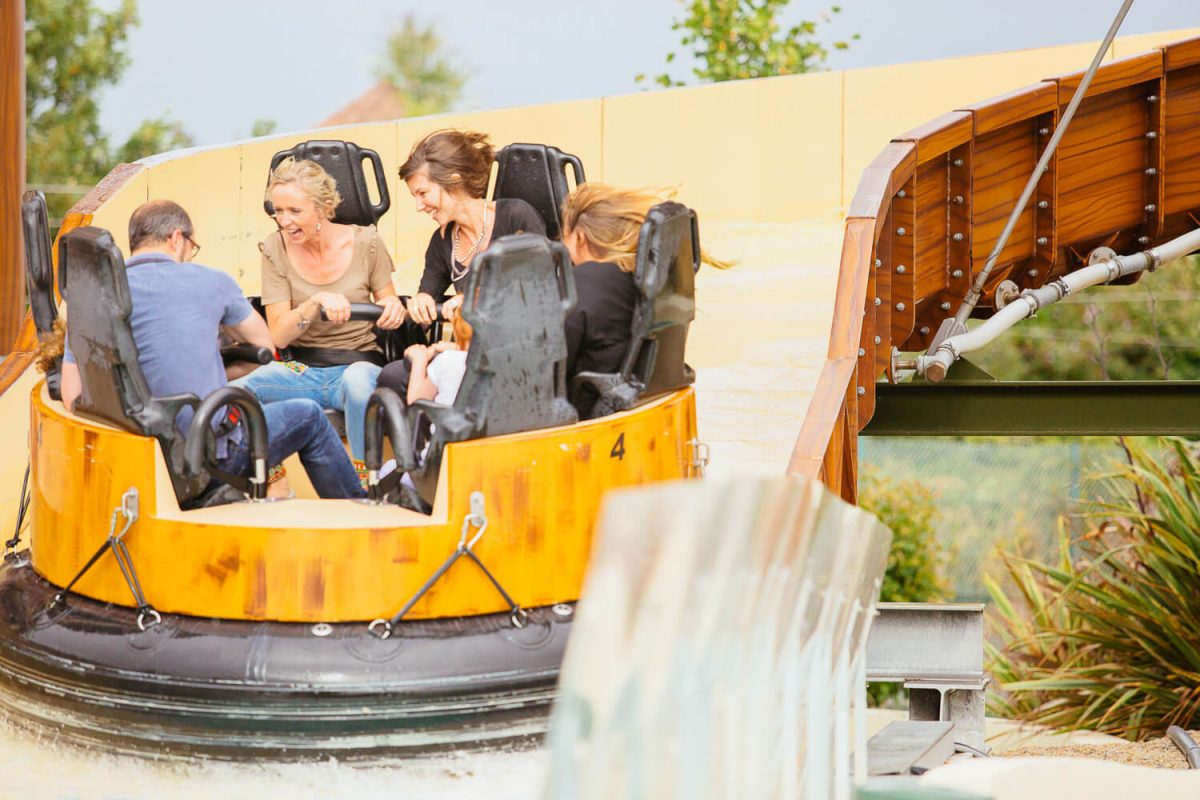 The Miolnyr
There is a new attraction in Festyland, and the Miolnyr is really not to be missed! So we climbed into Thor's famous Hammer for an insane 360° ride. Each time the hammer turns over, your head is upside down and you hear the screams of the brave.
We will never forget our day out at Festyland ! And more than a day out, it was a chance to enjoy an experience with all the family. As they left the park, Adèle and Astrid only had one idea in mind: to come back as soon as possible!
We like
A park retracing the history of Normandy
Attractions for all ages
The new Miolnyr with heads upside down